Randomising Questions for a Quiz
The Quizzes tool in VU Collaborate allows you to distribute a unique set of questions to individual students. Create and use Question Pool (random sections) to pull an elected number of questions from a designated pool stored in the Question Library (Creating Questions in the Question Library).
Before following this guide, please ensure that you have Created a Quiz (Creating a Quiz) in VU Collaborate and that you have available questions within your Question Library (Creating Questions in the Question Library).

The steps include:
---
1. Select Quizzes from the Assessments menu.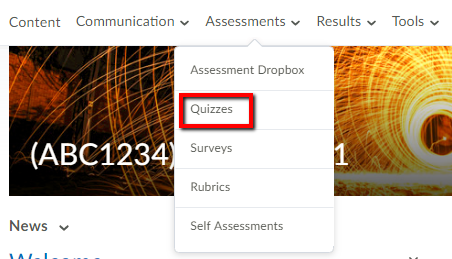 ---
1. On the Manage Quizzes page, click on the quiz you want to add a random section to.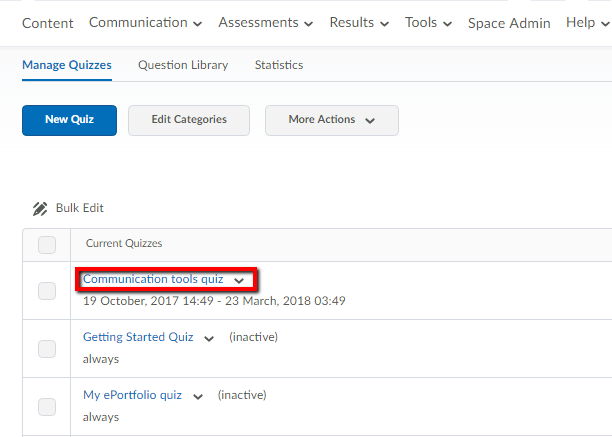 ---
1. Click Add/Edit Questions in the Properties tab.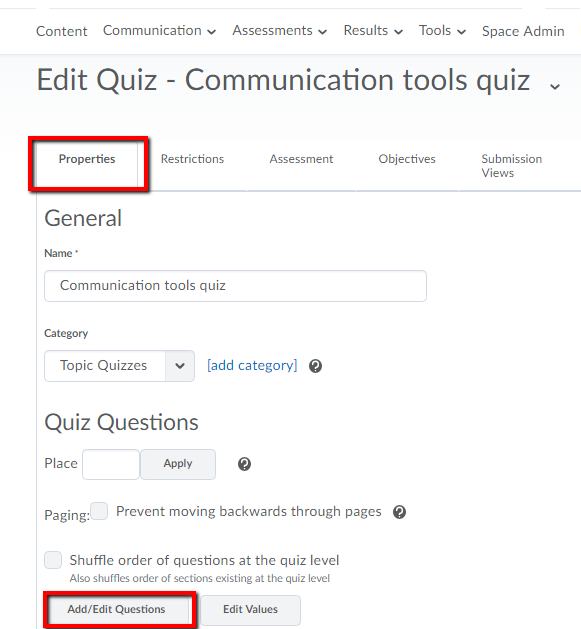 ---
1. Click New then select Question Pool.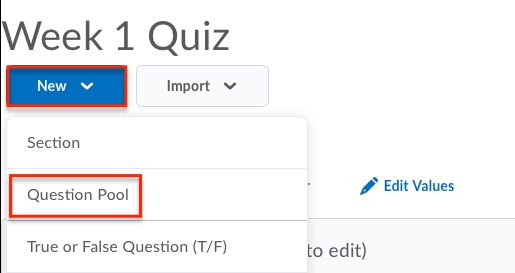 2. Enter a Question Pool Title.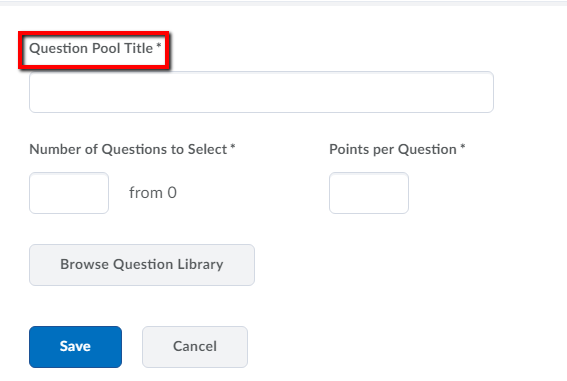 ---
1. To import questions, click on Browse Question Library.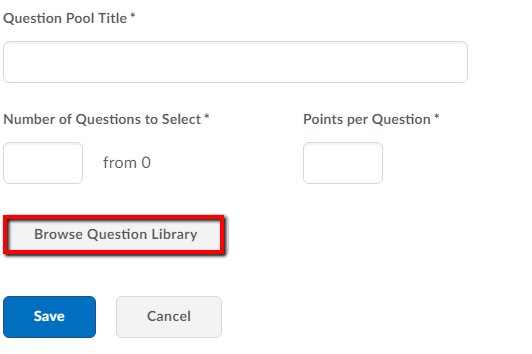 2. Tick the questions you would like to add, click on Add.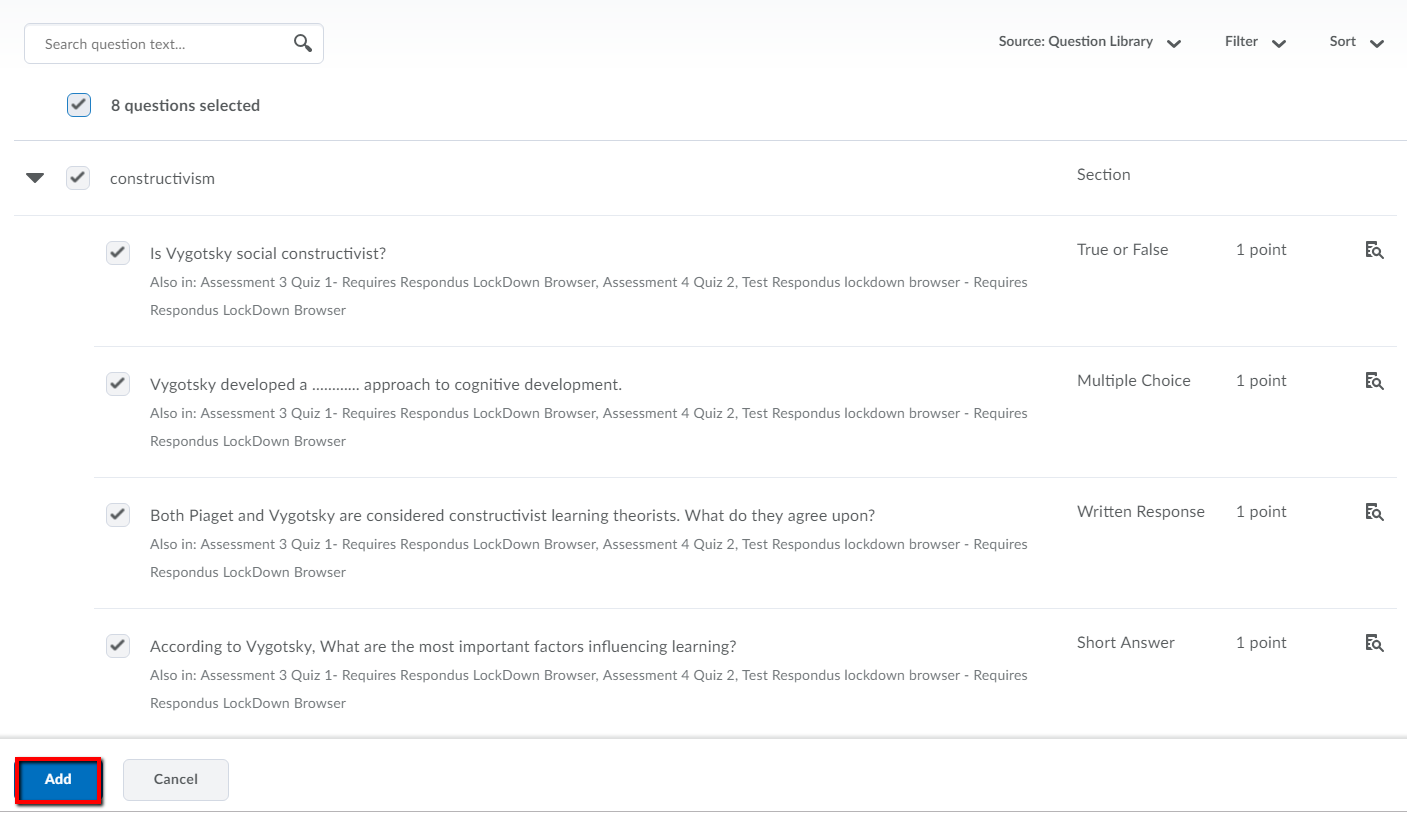 3. Enter the number of questions per attempt you want each user to see from the random section. For example, if you have 8 questions in your question pool, inserting "6" in the Numbers of Questions to Select field will display 6 questions randomly to the student from the pool of 8 in the question pool.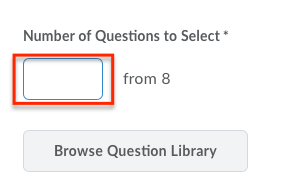 3.1 After entering the number, selected questions can be previewed straight away. You can click on the icon if you want to change the questions.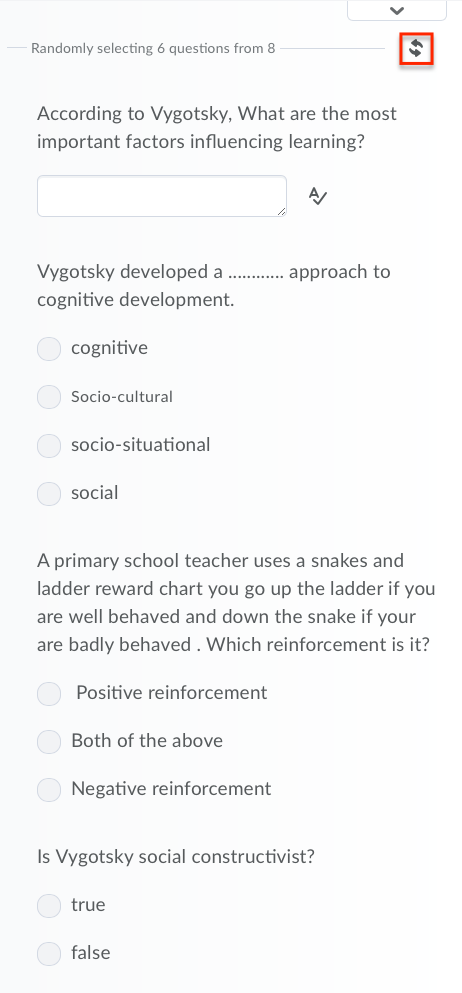 4. Enter the points value for each question in the Points each field.

Note: All questions within a random section are assigned the same point value.
7. Click Save then Done Editing Questions.

---
1. Click Save and Close on the edit quiz page.
Tip: You can add additional Question Pools to your quiz to ensure that your students receive the correct number of questions from each topic that is incorporated in the assessment task.

---
Further Support
Visit the VU Collaborate Help site at https://vucollaboratehelp.vu.edu.au for up to date information and resources on blended learning or email This email address is being protected from spambots. You need JavaScript enabled to view it..
Contact ITS Service Desk on (03) 9919 2777 or via self-service http://servicedesk.vu.edu.au for further technical support.