Creating Questions in the Question Library
Use the Question Library to create any questions for a quiz, self-assessment or survey.
The information in this guide is intended for Instructors and Convenors.
The Question Library in the Quizzes, Surveys and Self-Assessments tool enables you to create and manage questions to help you maintain your questions organised. In this guide, we will be creating Quiz Questions. You can then create quizzes to evaluate students learning progress and provide immediate feedback. Select Survey or Self Assessments if you wish to create questions under those assessment options instead.
Below are the steps for accessing and managing the question library:
---
1. Select Quizzes from the Assessments menu.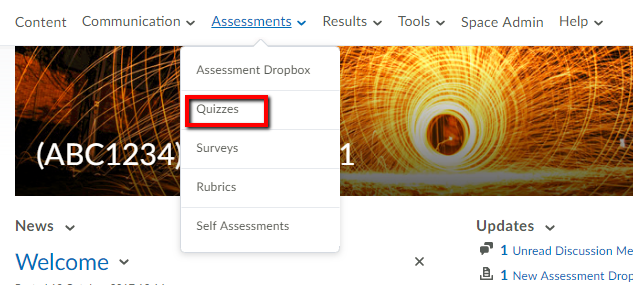 2. Click Question Library tab. Any question created for a quiz, self-assessment or survey must be created using the Question Library. This will maintain a clean organisation and you will be able to reuse your questions across multiple quizzes and in different spaces.

---
1. Click the New button to add a new question.
2. Select the type of question you would like to create from the list.
3. To learn how to create specific question types, please click an option from the following list to access the guide relevant to each item:
Creating True or False Questions (T/F) Creating Multiple Choice Questions (MC) Creating Multi-Select Questions (M-S) Creating Long Answer Questions (LA) Creating Short Answer Questions (SA) Creating Multi-Short Answer Questions (MSA) Creating a Fill in the Blanks Question (FIB) Creating Matching Questions (MAT) Creating Ordering Questions (ORD) Creating Arithmetic Questions (2+2) Creating Significant Figures Questions (x10) Creating Likert Questions (LIK)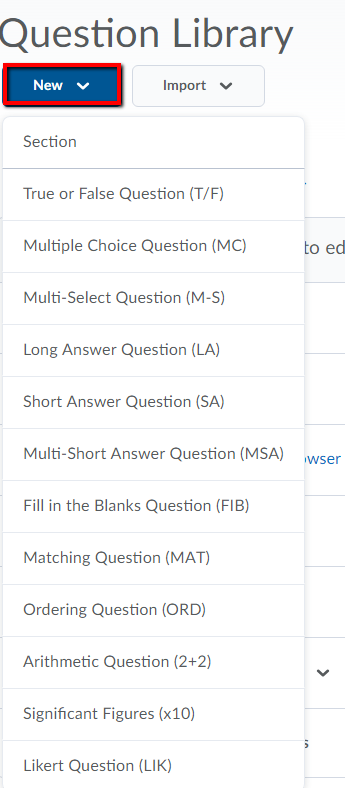 Question Library
Once you have created your question(s) they will appear in the Question Library.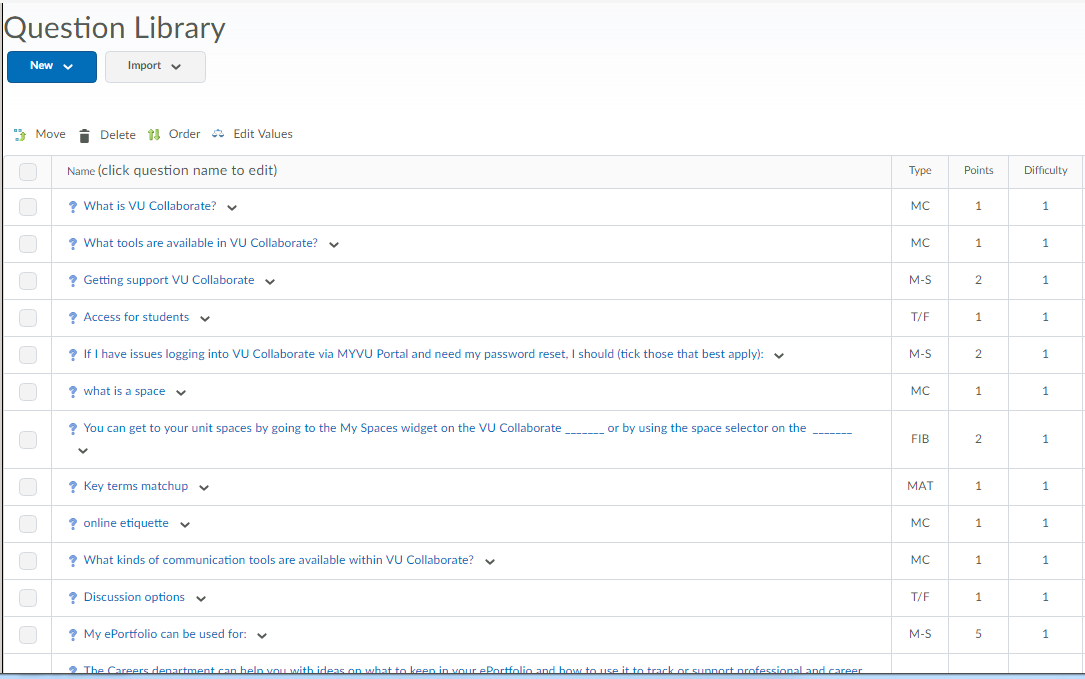 ---
1. Create sections to maintain your questions organised. For example, create a section based on a topic or difficulty level.
2. To create a section click on New and select Section.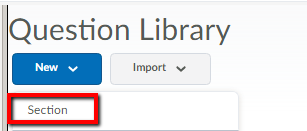 3. Type a Section Name and a Message to remind you the purpose of the section.
4. Click Save to finish. Your section will appear on the left-hand side of the screen.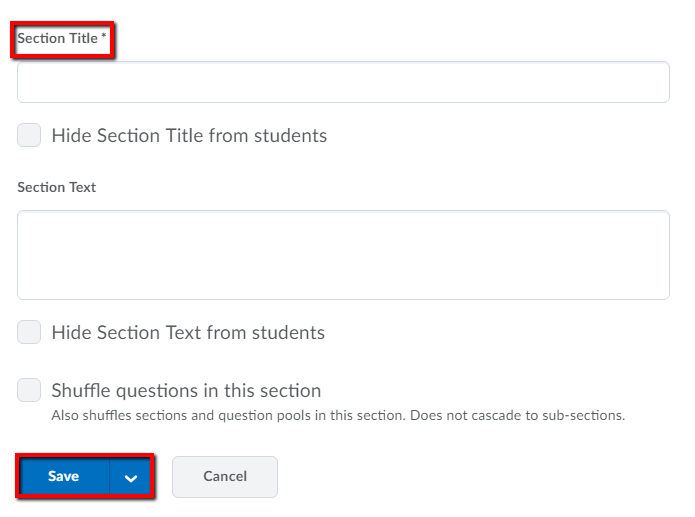 5. Add questions in your new section by selecting the appropriate section, click New to create a question (see Step Two).
6. Alternatively, click Question Library to move questions that you have already created.
---
You can move the questions from the Question Library to any section.
1. Select the questions that you would like to include in your section and click on Move.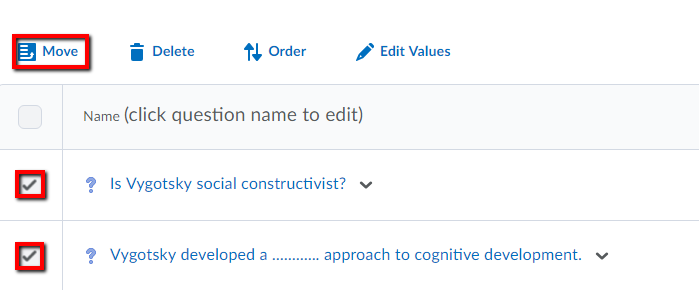 2. Select the Section where you will add the questions.

The questions will appear in the appropriate section.
Note: You can use a similar procedure to Move those questions again, Delete or Order.
---
Further Support
Visit the VU Collaborate Help site at https://vucollaboratehelp.vu.edu.au for up to date information and resources on blended learning or email This email address is being protected from spambots. You need JavaScript enabled to view it..
Contact ITS Service Desk on (03) 9919 2777 or via self-service http://servicedesk.vu.edu.au for further technical support.