How to Install Panopto on a Mac
Panopto allows for event recording, screencasting, video streaming, and video content management software in e-learning environments. This guide will assist in the installation and configuration of Panopto for Mac.
Below are the steps to install and configure Panopto on a Mac:
UPDATE: Unfortunately, the latest version of Panopto for Mac may not work with macOS 10.12 (Sierra). However, the university is holding off moving to the latest Mac OS (Catalina) as it does not support 32bit apps. If you are a Mac (Sierra) user and not dependant on any 32bit apps, please log a job via the ITS Service Desk ( This email address is being protected from spambots. You need JavaScript enabled to view it. ) to exclude your device from the restriction so you can upgrade to Catalina.


---
1. Log in to VU Collaborate and click Video on the Navigation Bar.

2. Click on the Create button and select Record a new session.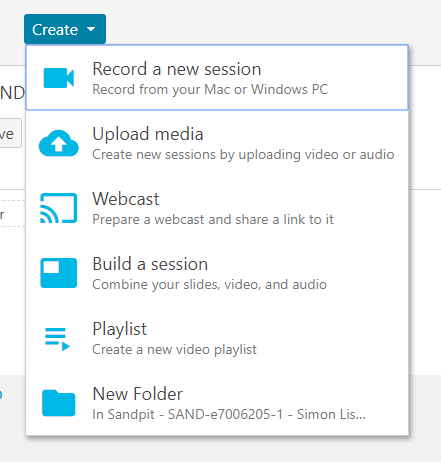 3. You could also click the Download Panopto link as well, located in the top right of the sessions page.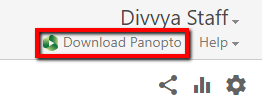 4. Both options will show a popup that will allow you to download the Panopto for your operating system by choosing the Download Installer.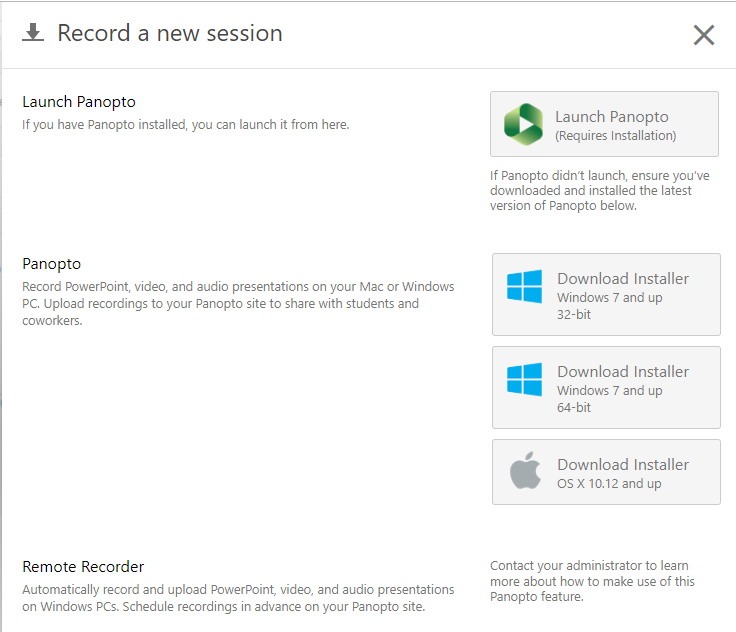 5. Run the "Panopto.pkg" file and then click Continue.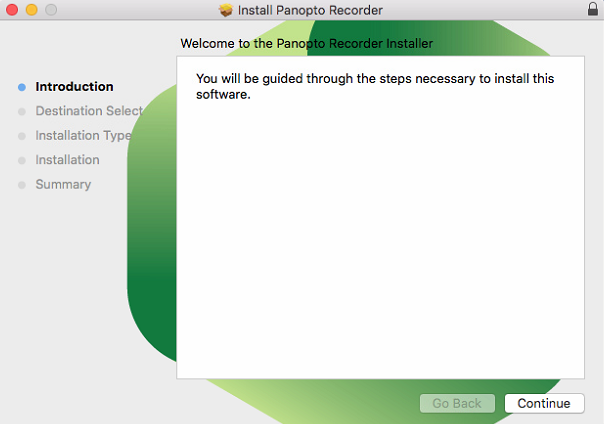 6. Select the Drive where you to install Panopto for Mac and click Continue.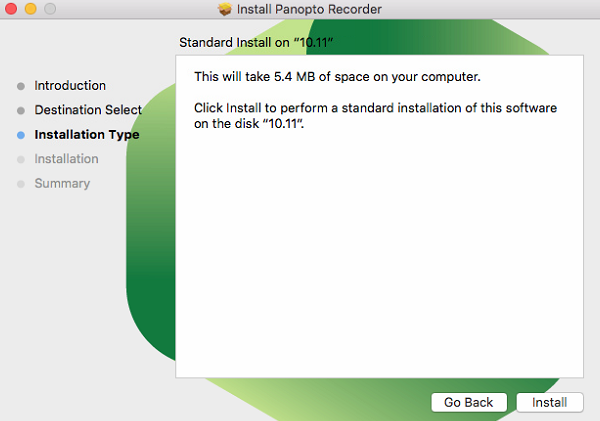 7. Click Install to begin the installation.
8. If prompted, insert credentials for installation; this is your eNumber and AD password. Click Install Software.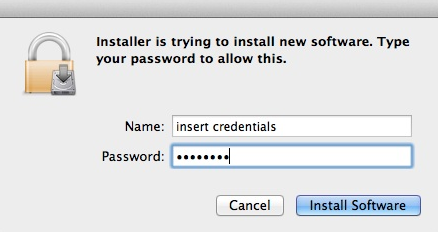 9. Click Close when you see the installation was successful.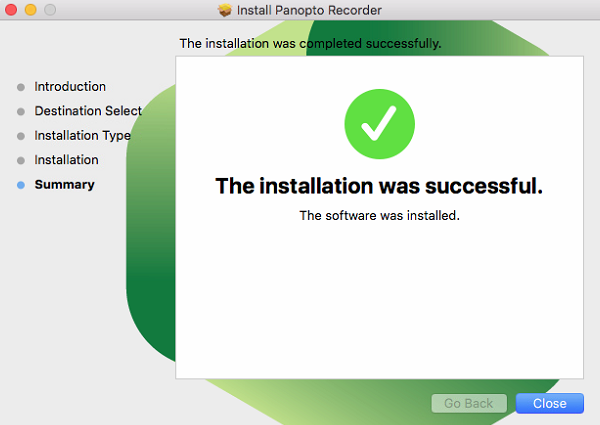 ---
1. Mac 10.14 introduced a lot of additional security protections and one is triggered at the time of installation.
Click OK on the warning to allow Panopto to upload.

If you do not click OK the upload will not succeed.
---
Further Support
Visit the VU Collaborate Help site at https://vucollaboratehelp.vu.edu.au for up to date information and resources on blended learning or email This email address is being protected from spambots. You need JavaScript enabled to view it..
Contact ITS Service Desk on (03) 9919 2777 or via self-service http://servicedesk.vu.edu.au for further technical support.