Students Automatic Groups
Groups in delivery spaces have the option of being created manually or automatically. This guide will focus on automatically created groups, for more information on manually created groups please review the guide here.
This guide explains automatic groups created based on the student's selection in Allocate+ and their subsequent timetable. Enrolments and details of these automatic groups should not be manually modified in order to remain intact and identical to the enrolment information in Allocate+.
Changing the name, the enrolments or other details of an automatic group will cause major errors during the synchronizing process with Allocate+. Please make sure not to manually edit these groups as you can always contact ITS if you have any concerns related to the automatic groups details.
How does Allocate+ group students?
---
After enroling in a unit students are required to manage their timetable by selecting a Unit Group among what is available in Allocate+. Once students make this selection the system automatically enrols them in the correspondent group according to their selection.
Every time students change this selection the system removes them from the previously selected group and reallocates them to the new one; this is because a student can only be allocated in one Unit Group at a time.


Access Allocate+ Groups
---
1. Select Groups from the Communication menu.


2. Determine the category of the groups you wish to view by selecting the Workshop/Class from the drop-down list.
3. The list of all groups available per the selected category will be displayed along with the number of students enrolled within each group.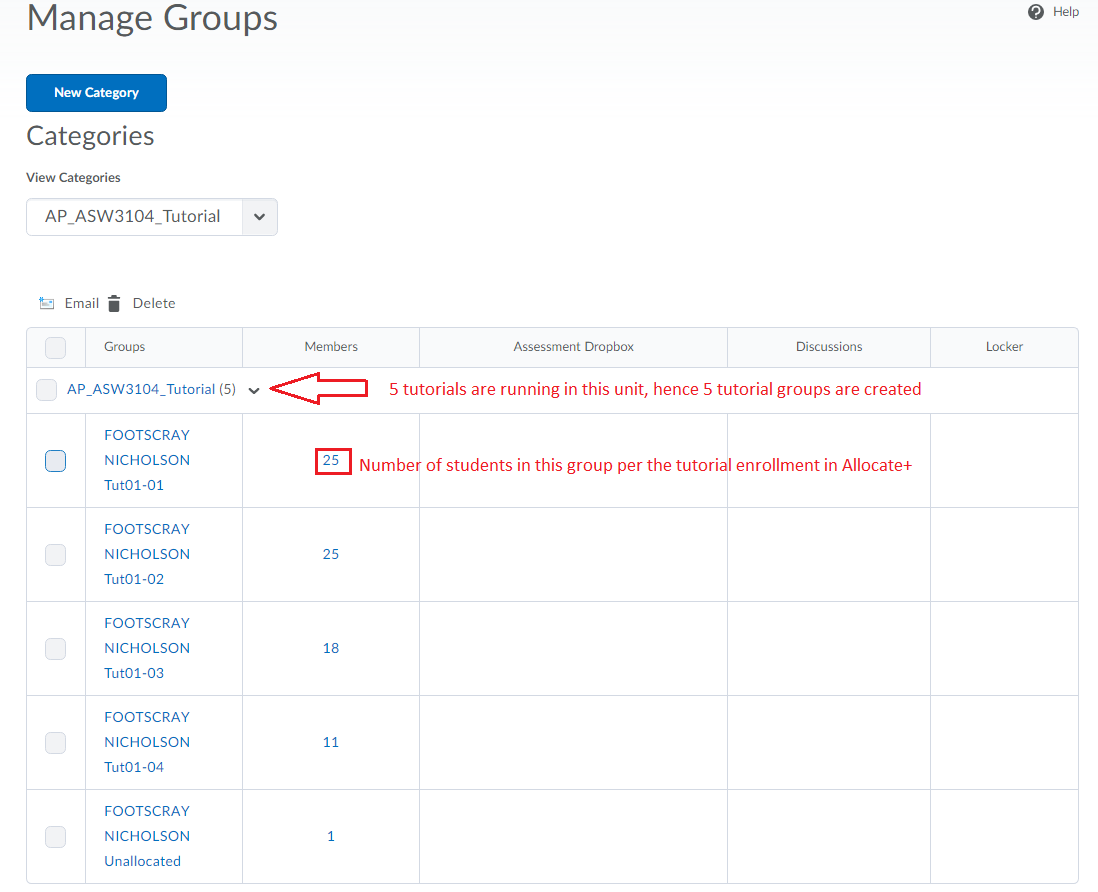 View Groups Details and Permissions
---
1. Click the name of the group in the list.
2. Click View Enrolment.
3. A list of all students enroled in the group will be displayed.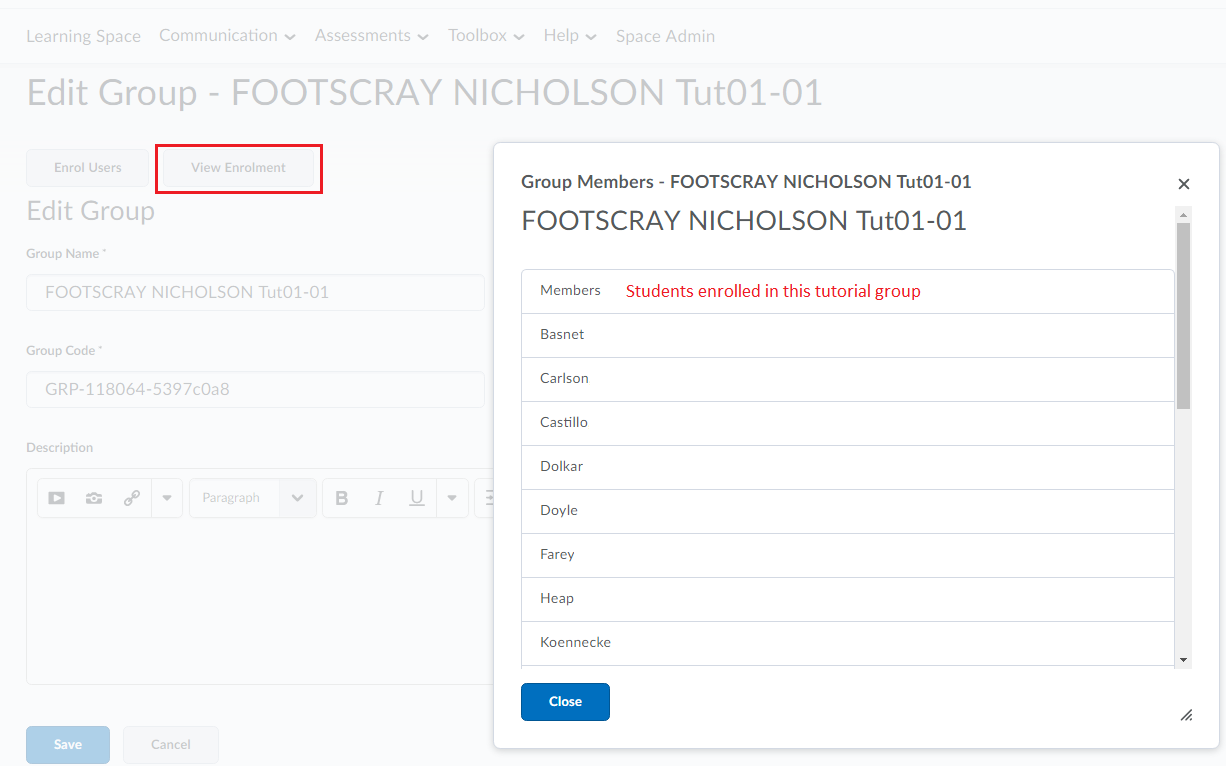 Do not change the name of an automatic group, this will cause 'out of sync' errors and will result in major problems.
Although you can edit the details and enrolments of automatic groups or even delete them, all changes will be lost next time the synchronisation process with Allocate+ runs.
The synchronisation process takes place on daily basis to ensure all automatic groups details are according to the student's latest enrolment and timetable selection. This process overrides all manual modifications, however, changing the name of the group will cause major errors.
Groups Permissions
Groups permissions vary depending on the user's role within the delivery space. Convenors, Instructors and College Coordinators can access all groups within the space automatically. Students, Tutors and Guest Instructors can only access the particular group they are enrolled in.
---
Further Support
Visit the VU Collaborate Help site at https://vucollaboratehelp.vu.edu.au for up to date information and resources on blended learning or email This email address is being protected from spambots. You need JavaScript enabled to view it..
Contact ITS Service Desk on (03) 9919 2777 or via self-service http://servicedesk.vu.edu.au for further technical support.