Embedding a Library Video in VU Collaborate
This guide shows how to embed library/online streaming videos in VU Collaborate, ensuring you comply with copyright law.
Online videos can be embedded in VU Collaborate using EMBED codes provided in video databases. This guide focuses on how to embed online/streaming videos available through the VU Library. Streaming video databases which have embed code capability include Kanopy, the suite of Alexander Street Press collections and ClickView.
For information about including LinkedIn Learning videos, see Linking to LinkedIn Learning Resources in VU Collaborate.
Navigate through this guide using these links below:
---
Select from one of the methods below.
1. Go to the VU Library home page.
2. Click on A - Z Databases.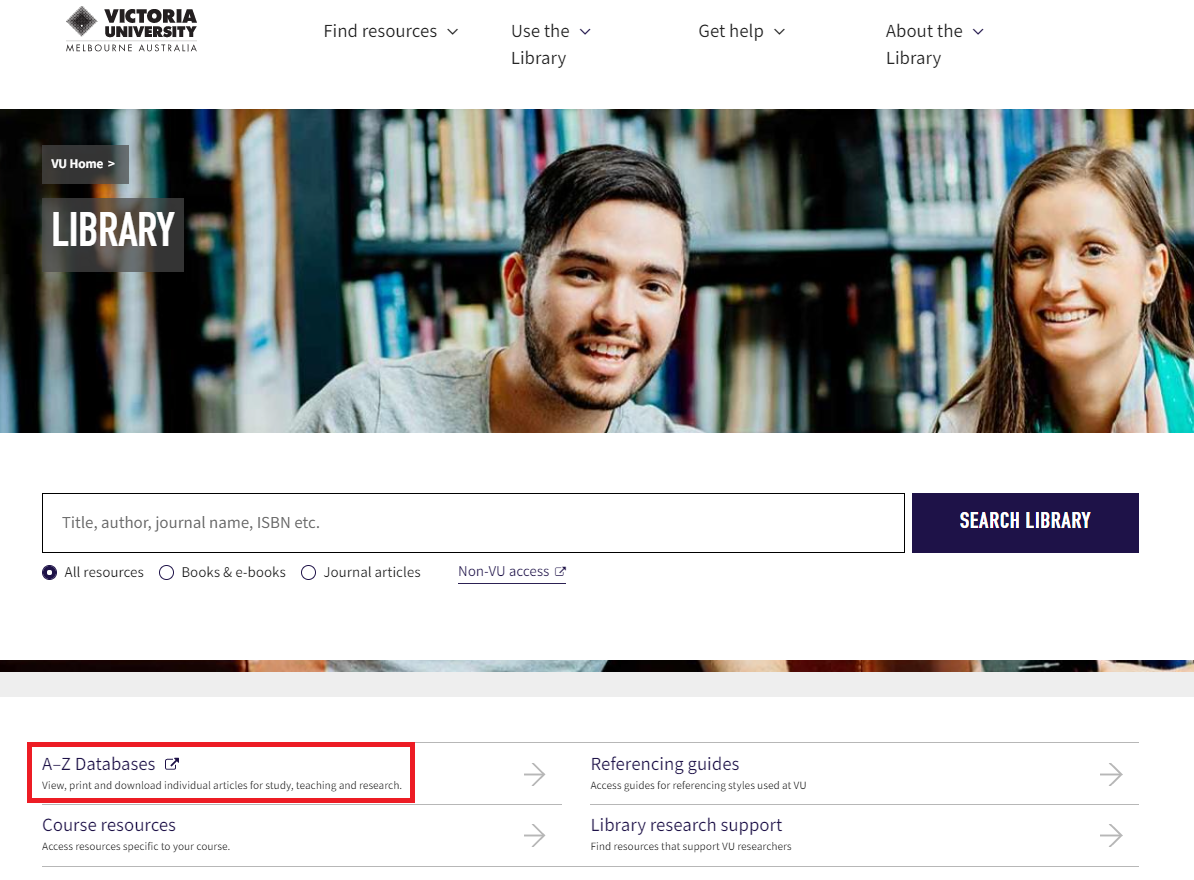 3. This will take you to the Databases homepage.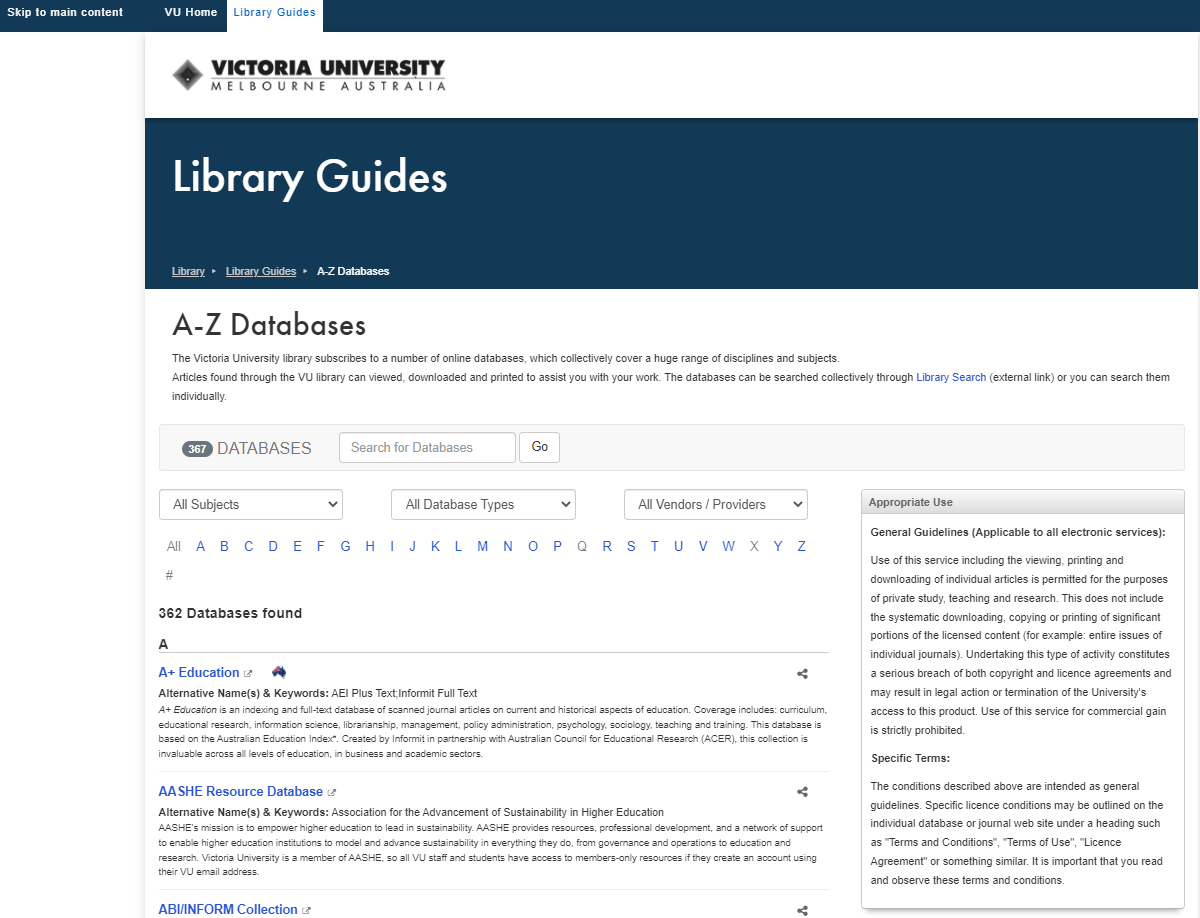 Select the dropdown menu from All Subjects, scroll down and select Streaming Video.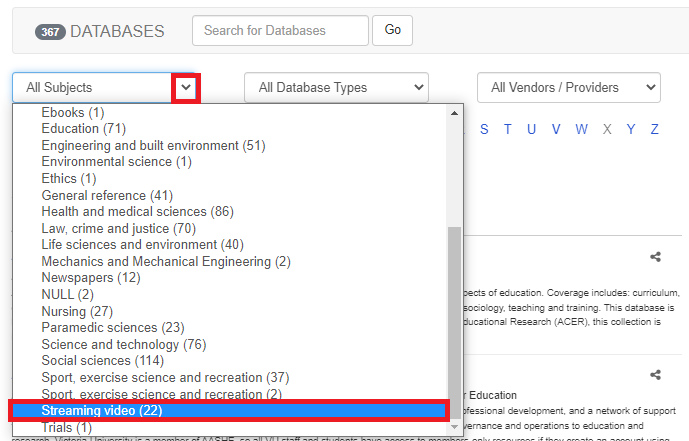 4. Select a database and search for a relevant video.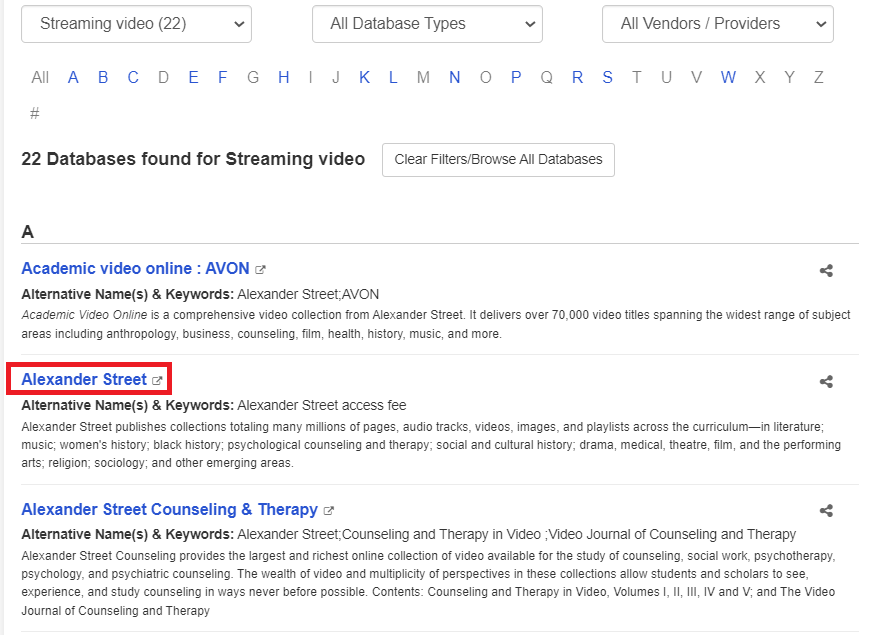 1. Enter your topic or title into the Library Search box.

2. Click on Search Library.
3. Your results will appear with the All filters section on the left of the window. Scroll down to make adjustments for a more specific search with Source Type. You may have to click Show More.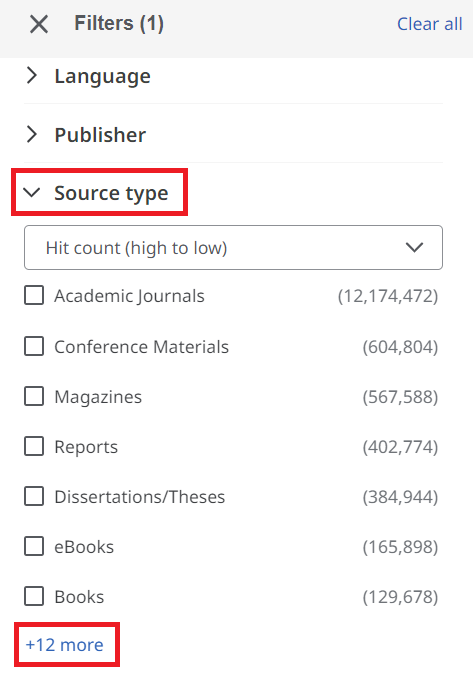 4. Tick the Videos check-box (you may need to scroll down the list).
5. Click Apply filters to apply changes.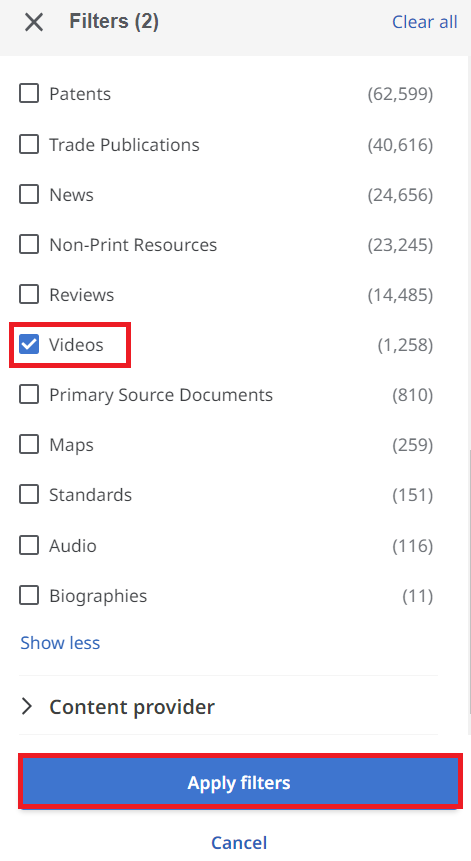 6. Scroll through the search results to find a relevant online video. Select Access Now to access the resource.



Once a video is selected you will be taken to that resource on the relevant database platform.


---
1. When the selected video has loaded, click on the SHARE or EMBED tab. These are located below the video player on each of the video streaming platforms (Kanopy, ClickView, or Alexander Street Press collections).



2. Copy the entire code using right-click or hotkeys Ctrl + A and Ctrl +C.



---
1. In VU Collaborate, select the Learning Space you wish to embed in, and the Module in your unit where you would like the video located.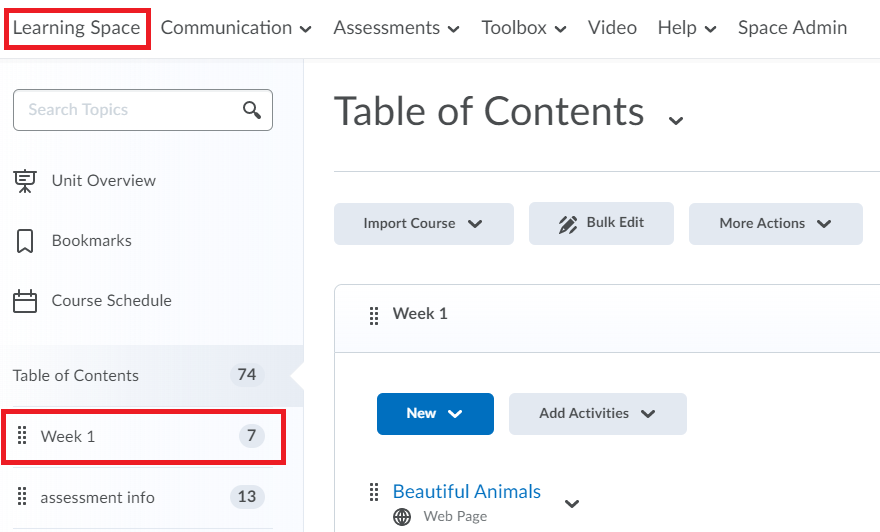 2. Click on New then select Video or Audio.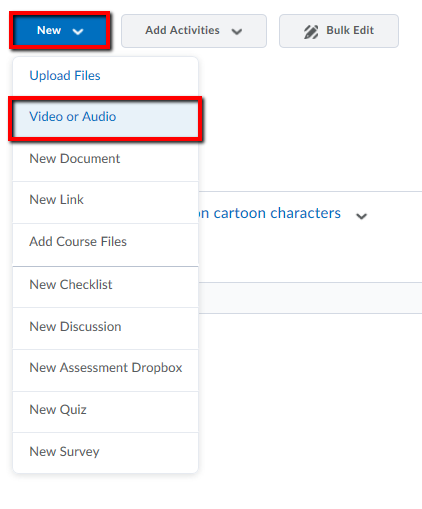 3. Paste in the embed code previously copied.
4. Enter a Title for the video and click Save.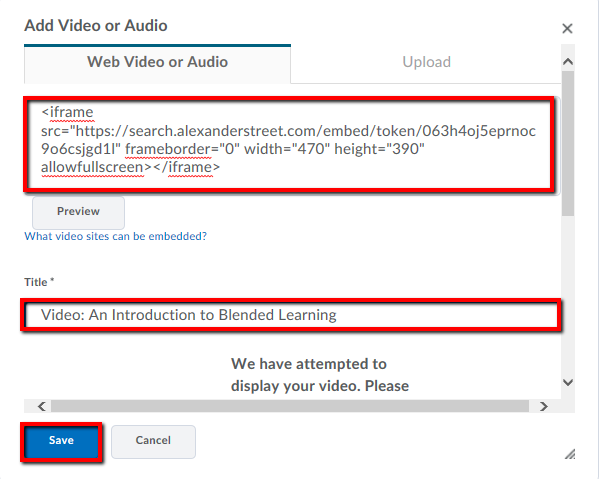 5. The video is then added to your module.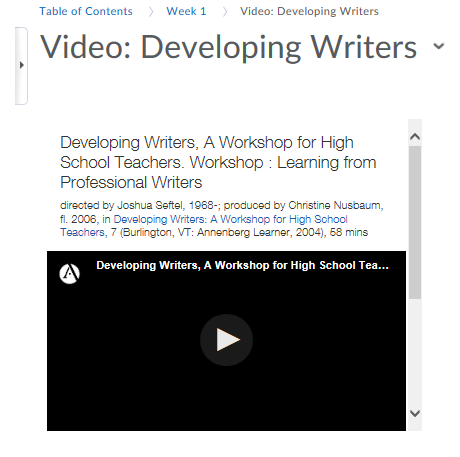 Need More Help with Copyright?
Refer to Copyright Help on the VU Library intranet site.
---
Further Support
Visit the VU Collaborate Help site at https://vucollaboratehelp.vu.edu.au for up to date information and resources on blended learning or email This email address is being protected from spambots. You need JavaScript enabled to view it..
Contact ITS Service Desk on (03) 9919 2777 or via self-service http://servicedesk.vu.edu.au for further technical support.