Create a Unit Reading List (ROLLOVER) - based on a previous teaching period
This guide provides step-by-step instructions on how to create a new Reading List from material that was presented to students from a different teaching period where Readings was used.
Note: Refer to Creating a Unit Reading List (EMPTY SHELL) for advice on creating a Reading List shell for adding a completely new set of student readings.
Step one: Navigate to the Readings Module
1.1 In the VU Collaborate unit navigate to the Readings module and enter the tool (eReserve). The Readings module is in the Master unit templates.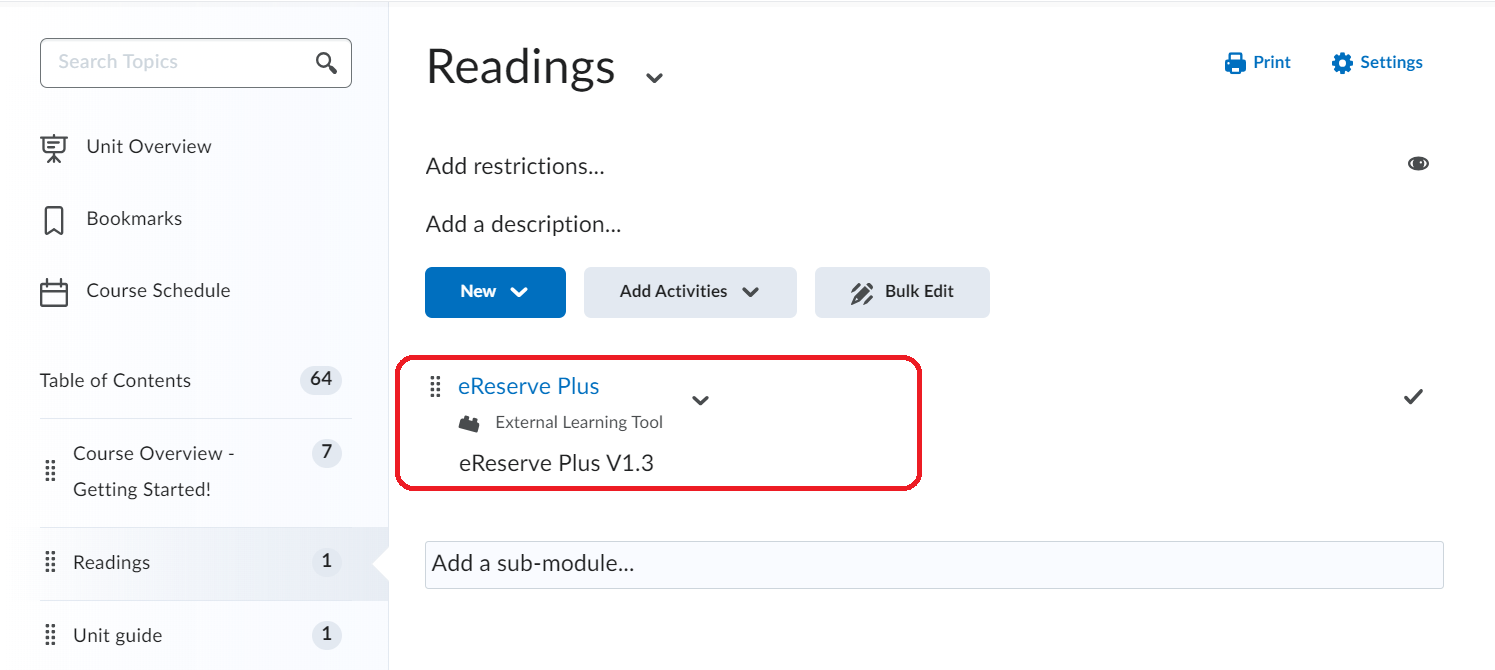 Step two: Create a new Reading List
---
Click New list from the Reading List menu from within the Readings tool in the VU Collaborate unit space.

Step three: Choose duration
---
3.1 Choose a duration for the new Reading List, from the Predefined Teaching Sessions. It is recommended to select the predefined (current or future year) 'Delivery 2024' option. Custom dates cannot be more than 364 days.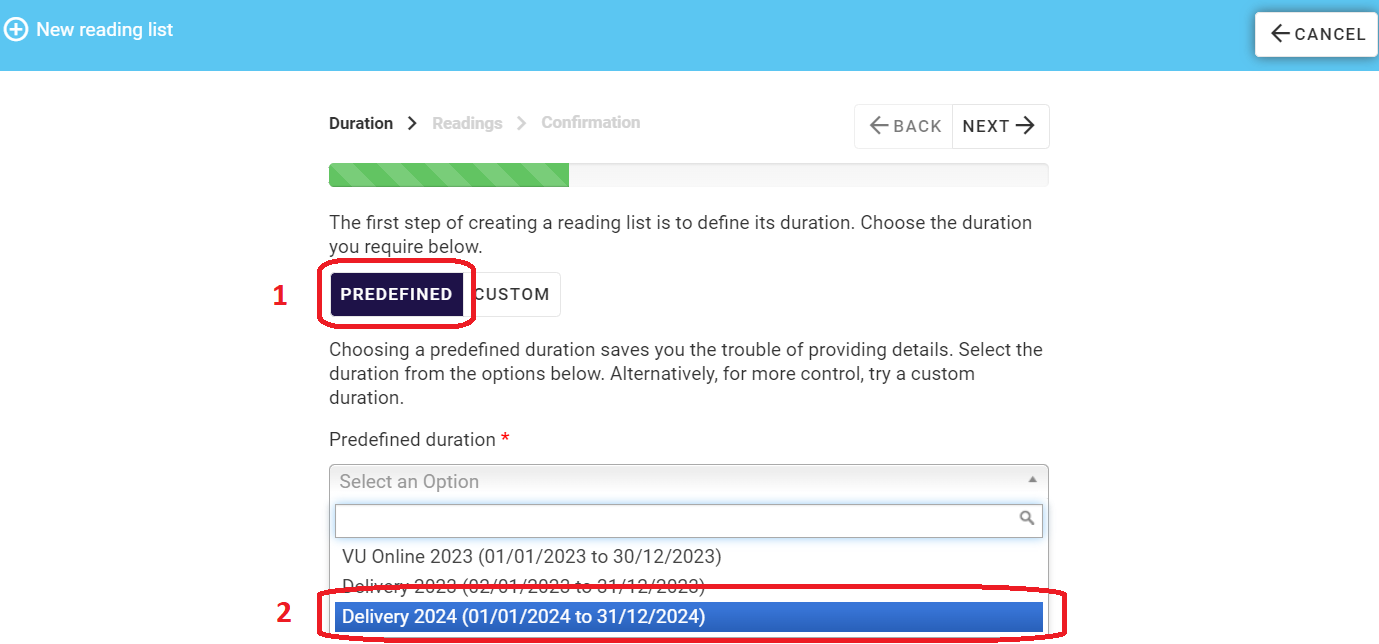 3.2 Click Next


Step four: Select the PREVIOUS list on which to base the NEW reading list
---
4.1 Type the name of the Unit from which to base the new list. A new list can be created from a list in a different unit.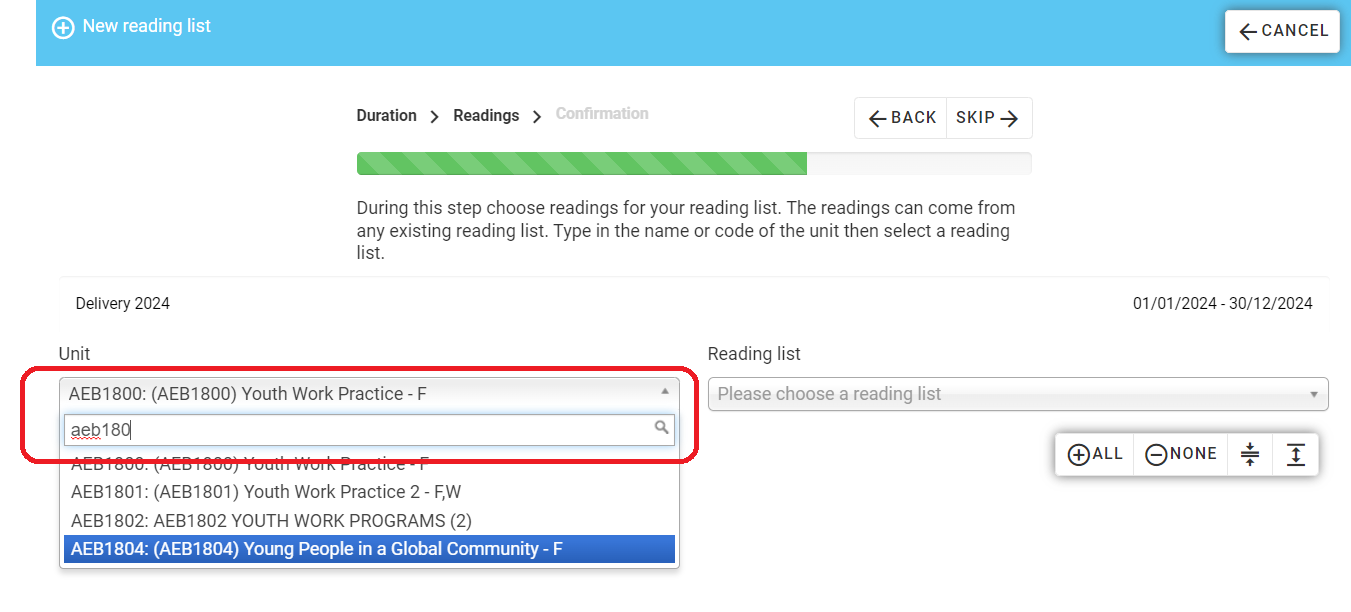 4.2 Within the selected unit, choose a Reading List from which the new list will be based. For example:
Delivery 2023 – the new Reading List will be created from the student readings from the Delivery 2023 reading list.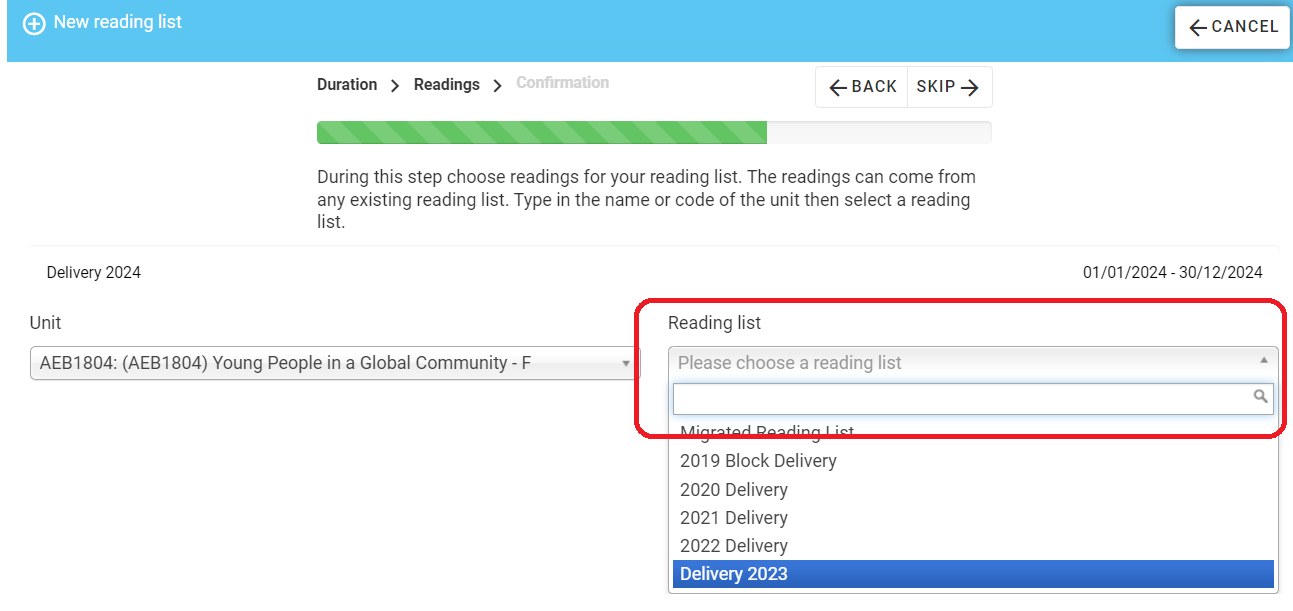 4.3 Select All (or a selection of readings).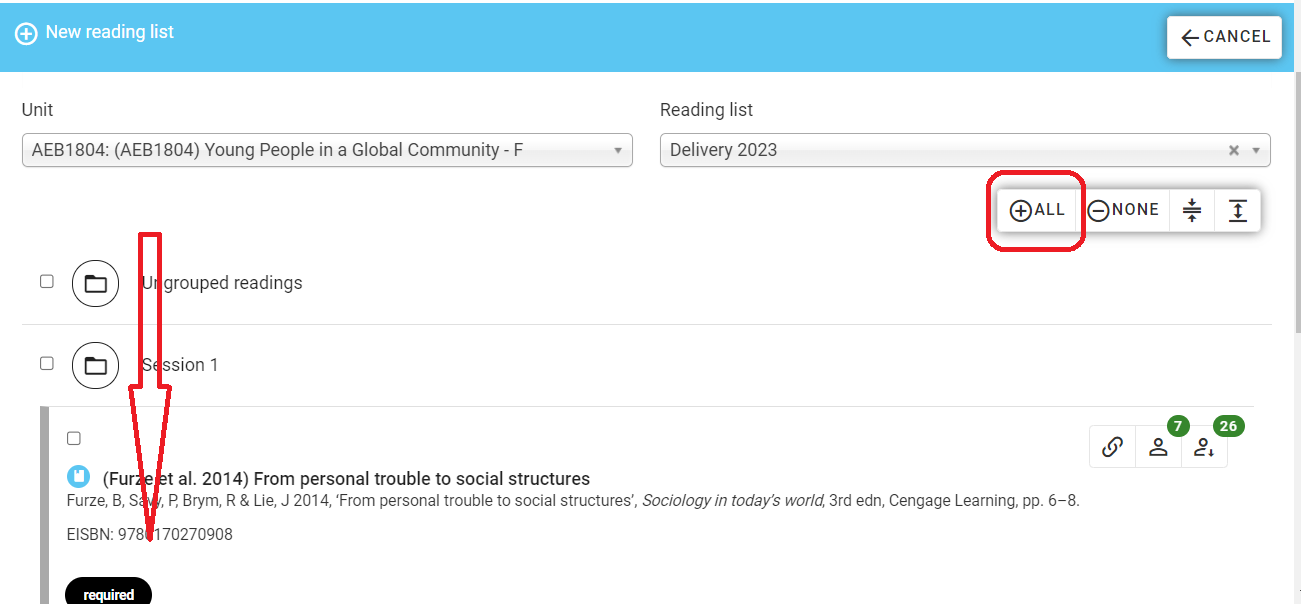 4.4 Click Next


4.5 Click Create
At this point, there is an option to go "Back" and change your selection.

4.6 A message appears that the new Reading List has been created. The list is available for publication.

Tip: Readings can be added or deleted from any Reading List. Refer to other Readings guides for information on these processes.
Note: Once a list has been created Publication to a unit space is required. Refer to the Publish a Unit Reading List guide.
---
Further Support
Contact us This email address is being protected from spambots. You need JavaScript enabled to view it., for information and resources on technology-enhanced learning, or visit VUCollaborateHelp.vu.edu.au.
Contact ITS Service Desk on (03) 9919 2777 or via self-service servicedesk.vu.edu.au for technical support.