Using the H5P Word Cloud Tool
A Word Cloud is a collection, or cluster of words depicted in different sizes that indicate its frequency or importance. When a word is mentioned more frequently within a given set of text data, the bigger or bolder the word will appear in a Word Cloud. The Word Cloud H5P tool can be used to conduct a poll in which users can either select or type in a response.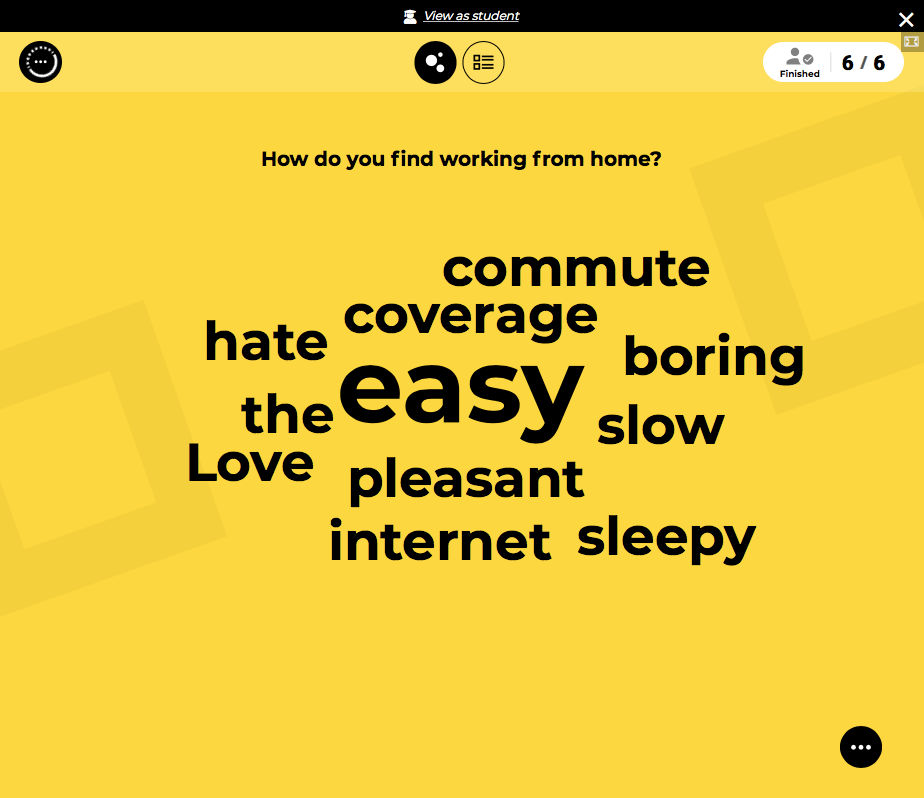 For instructions on how to find and create H5P Learning Objects in your space, please see Inserting H5P in VU Collaborate.

Below are the steps to use the H5P Word Cloud tool:
Step One: Creating the Word Cloud Tool
---
1. In the Learning Space choose the module you want the H5P to be in, click on New then New Document.



2. In the Insert Stuff menu, click to open the H5P Learning Object.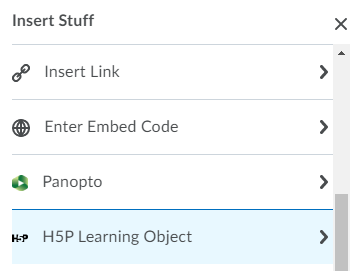 3. In the H5P tool, click Add Content.



4. Type in "Word Cloud" in the search bar for Content Type and the Word Cloud tool should appear in the dropdown menu.



Step Two: Customising your Word Cloud poll
---
1. Enter a Title in the title field and type in your Question for this poll. For this example, we will be asking users for their feedback on working from home.



2. There are two response modes to choose from:
2.1.1. The first one would be for users to Select response(s). For this, click on the radio button next to Select response(s). You will then be able to enter the pre-set responses for users to choose from. Click on Add Item if you would like to add more options to your poll.





2.1.2. You can then limit the maximum amount of response you receive. You can also select a music track to include in when presenting the tool. Clicking on the dropdown arrow will show you the list of tracks available.


2.2 The second option is where users can type in their response(s). Clicking on the radio button next to "Type in response(s)" will take you straight to the next section where you can choose the Maximum responses and select the music track.



3. The theme selector allows you to change the colour scheme for this activity. By default, it is set as yellow, but if you would like to get creative with it, clicking on the dropdown will show you a list of colour schemes available.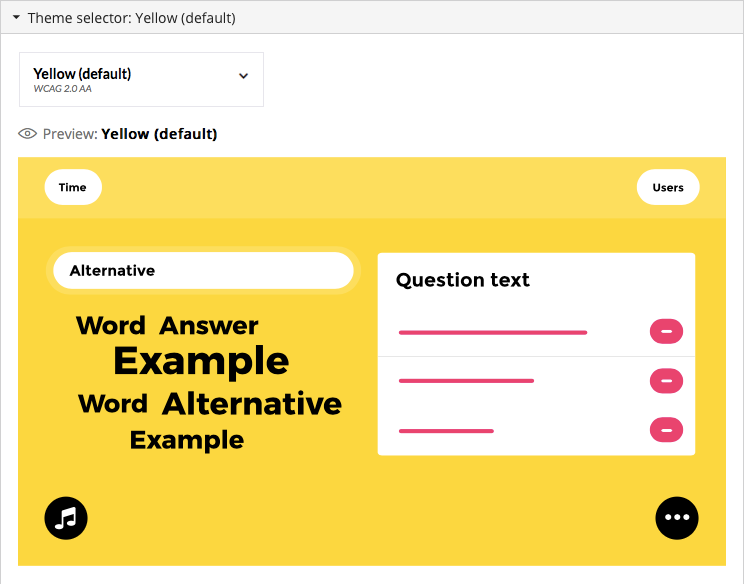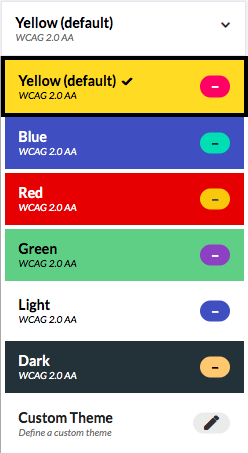 Step Three: Finalising and Publishing your Word Cloud Tool
---
1. Text overrides and translations are used to change the text of buttons on the object. We recommend leaving these at their default setting unless there is something specific you would like on these buttons.



2. At the bottom of the screen you can adjust your H5P's settings (you can leave these settings by default or make alterations):
1 - Display options: (previously 'Display and copyright buttons') What options do you want to be visible for the user, for example you can tick the display download button to enable students/staff to download the H5P to their own computer. You can also tick the Display embed button, which allows the user to embed the H5P into their HTML editor in VU Collaborate for example.
2 -Publish: This option allows you to make the H5P Unpublished (content can not be inserted into VUC), Protected (content can be inserted into VUC) or Public (visible to the public using a content link and the content can be inserted into LMS and be embedded). Protected is the default setting and it is recommended to leave this setting as it is.
3 - Folder: (previously 'My Content') All your content will be saved in one spot, within a root folder.
4 - Collaborators: (previously 'Authors') In this setting you can add and search for other collaborators and give them access to edit your H5P's. For example, if you are teaching a unit with another staff member and you would like them to have access to edit your H5P's, you can use the search field to locate another staff member by typing in their name.
5 - Sharing: (previously called 'Select value') This is where you share your H5P with others, so they can view and clone your content. There is a folder allocated for each college, for example 'Arts and Education', select your College.
To know more about Sharing and Collaborators, please see H5P Sharing and Collaboration.
6 - LTI Settings: (previously 'Send Score to LMS') In this section you can link your H5P directly to VU Collaborate and also link it to your gradebook. It is recommended to leave this setting as it is, and NOT send the results to the gradebook.
7 - Attempts: In this section you can set the ow many times a student can submit an answer). For unlimited attempts, simply untick the box that says 'Limit the number of attempts'



3. After adjusting your H5P object, you can click Save and Insert to see a preview of your H5P tool. Once you're satisfied click Insert, to insert it into your learning space.



4. Alternatively, you can click on Save.



5. And then, Insert.



Student View of the Word Cloud Tool
---
1. Below is the student view of the Word Cloud Tool once it is published. In this example, the Type in Response is the chosen response mode.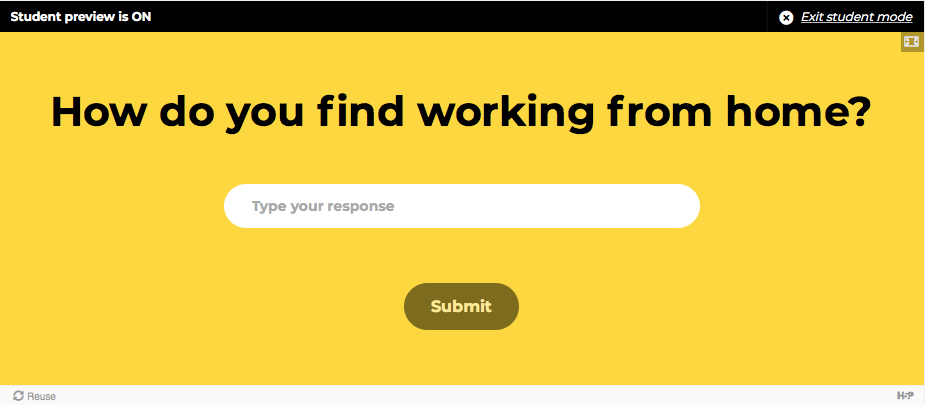 ---
Further Support
Visit the VU Collaborate Help site at https://vucollaboratehelp.vu.edu.au for up to date information and resources on blended learning or email This email address is being protected from spambots. You need JavaScript enabled to view it..
Contact ITS Service Desk on (03) 9919 2777 or via self-service http://servicedesk.vu.edu.au for further technical support.