Creating and Managing Custom Groups
VU Collaborate automatically creates groups based on enrolment information. Additionally, staff can also create groups manually to assist with the learning process. This can range from creating groups based on assignment groups to creating based on students who have exemptions.
Before you start creating groups, please ensure that you have access to the Delivery Space as an Instructor or Convenor and that all students are enrolled in the Space accordingly.
To see a short video on How to Manage Groups and Manually Enrol Students, see the video below:
Below are steps to walk you through creating and managing custom groups in VU Collaborate:
---
1. In VU Collaborate, Groups can be accessed by selecting Communication on the navigation followed by the Groups option.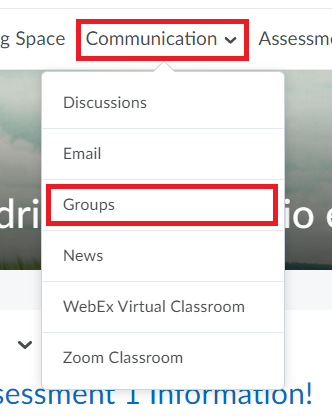 This will take you the Manage Groups page which provides the options to create and edit Groups.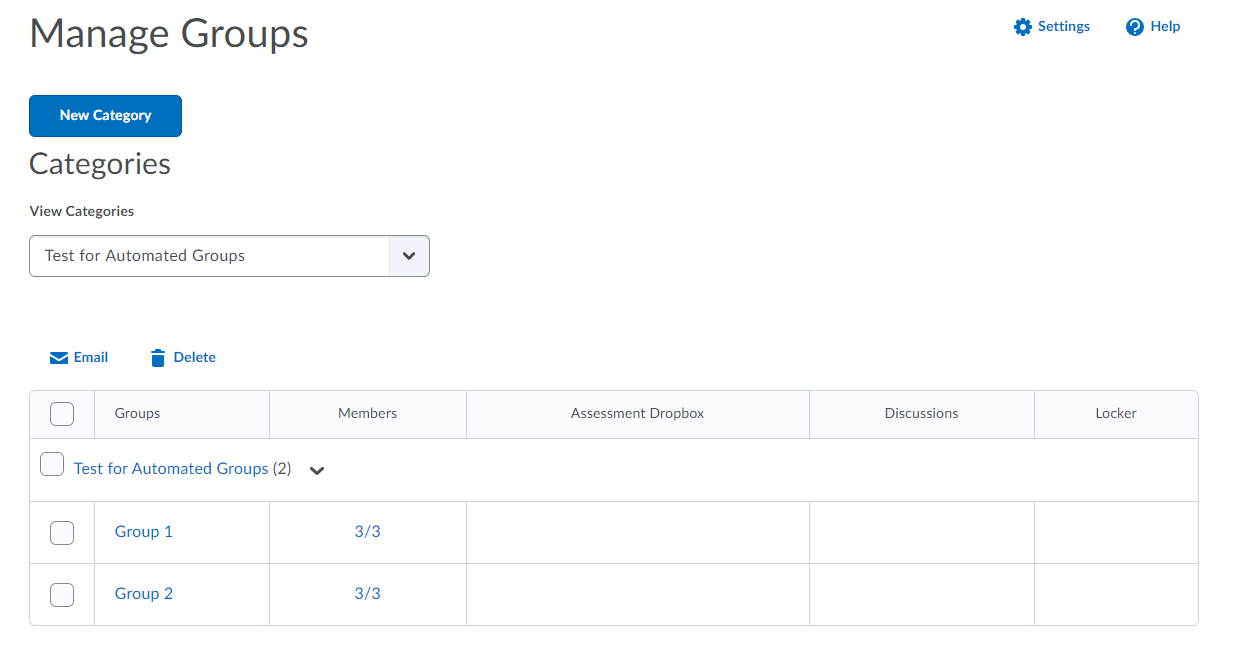 ---
1. Select New Category.

2. Enter in a name for the group here; optionally, enter in a description of the group and its purpose.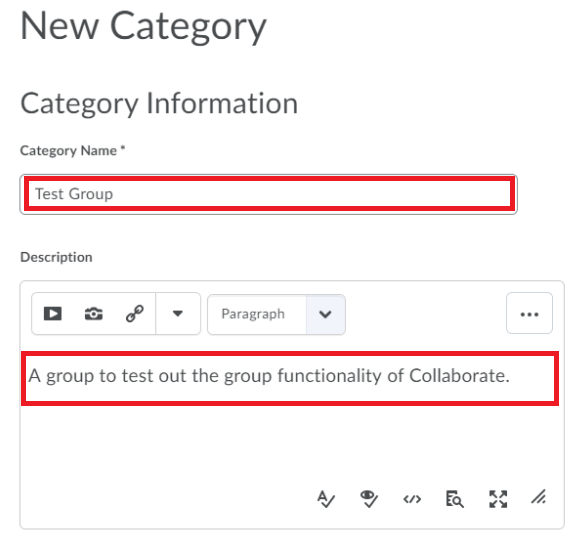 3. Next an Enrolment Type will need to be selected. There are many options that can be selected under the Enrolment Type dropdown selection. This will determine what will need to be input next in the following setting as this could either be Number of Groups or Number of Users.

The Enrolment Type dropdown list has the following selections: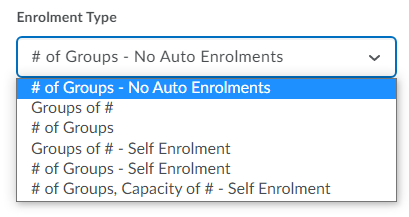 The last Enrolment Type option "# of Groups, Capacity of # - Self-Enrolment" combines both previous options and asks for how many groups will need to be created and how many students should be in each group.
Once selected, the next setting, 'Number of' will morph into the following:
The Number of Groups determines how many Groups are to be created based on the total number of students enrolled in the class.
The Number of Users determines the number of groups based on how many Users were input in the settings.
4. Input the required numbers in the Number of Groups or Number of Users settings, counting on the Enrolment Type selected.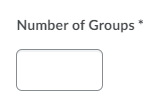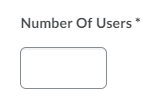 The next setting labelled Restrict Enrollments To can be used to ensure that students already in a specific group or section can be the only ones added to that group.
5. (Optional) A prefix can be added if necessary as well as several Additional Properties. Depending on what type of Group category was selected under Enrolment Type will determine the Additional Properties (aside from the first option "# of Groups - No Auto Enrolments").
Advanced Properties for either "Groups of #" or "# of Groups". If you don't select Randomise users in Groups, they will be allocated in alphabetical order.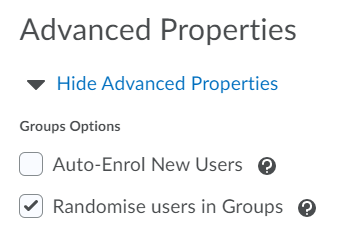 Advanced Properties for any of the "Self-Enrolment" options: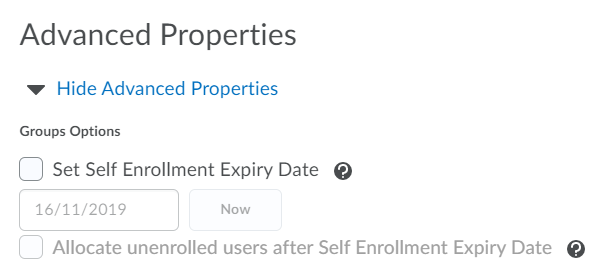 If "Auto-Enrolment" is selected the system will allocate students to groups in the following ways:

a) Groups of # will allocate students and create groups based off how many Users have been requested and the number of enrolled students; e.g. 30 enrolled students, Groups of 5 requested, 6 groups of 5 students will be created.

b) # of Groups will allocate students based off how many groups were requested and the number of enrolled students; e.g. 30 enrolled students, 5 Groups requested, 5 groups of 6 will be created.


6. Once all the sections have been completed click Save.
Following these steps will create groups automatically based off what was in Step 2. If additional groups need to be added once a category already exists, follow the steps below.
---
1. In the Manage Groups screen select the category that the new Group will fall under.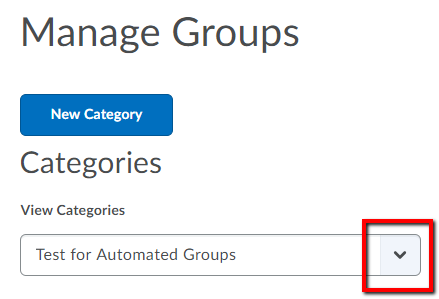 2. Select the Create Group option from the dropdown menu.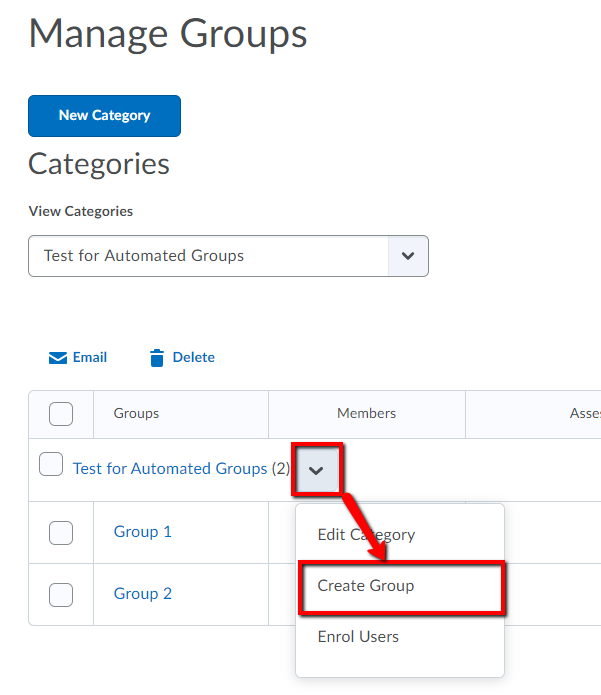 3. Enter in the requisite details for the new Group.
If the group has been brought over automatically from Allocate+ then do not change the Group Code (recognised by the "AP" prefix).
Click on the picture below to see a video showing how to Create assessment groups for multiple locations then enrol. This video is just a quick demonstration.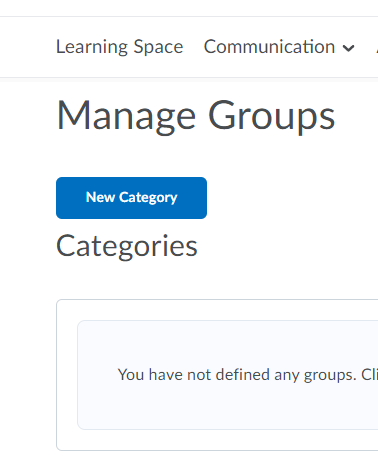 ---
1. Within the Groups page on VU Collaborate, select the group that requires additional members.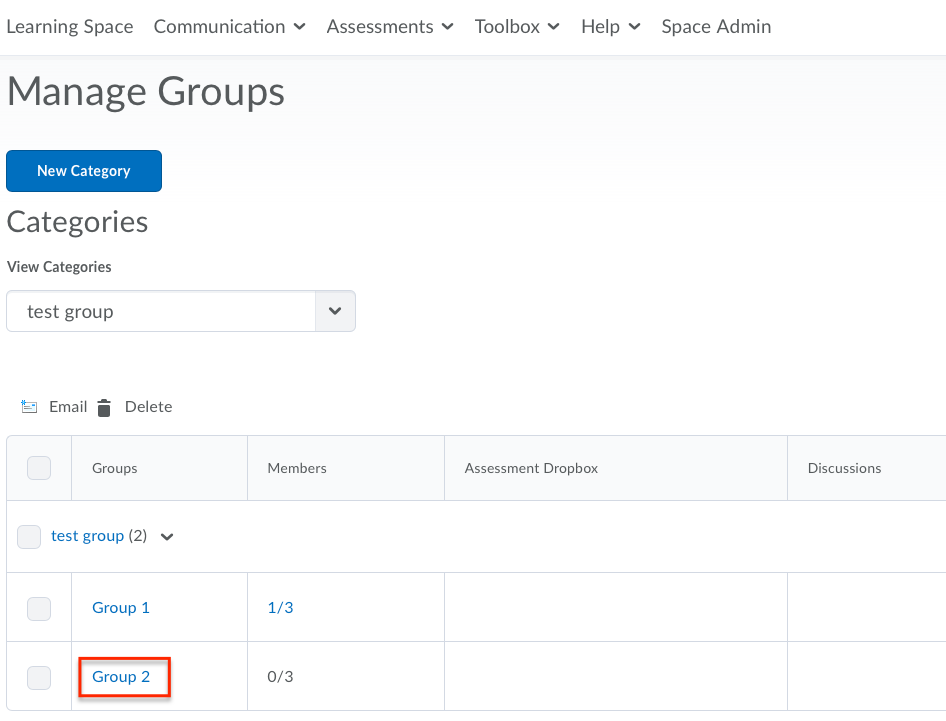 2. Select Enrol Users.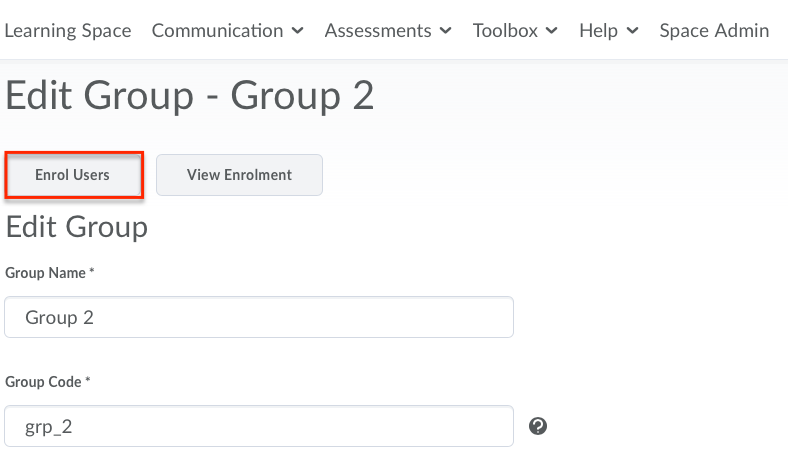 3. Click on the tick box of the members to be added and Save.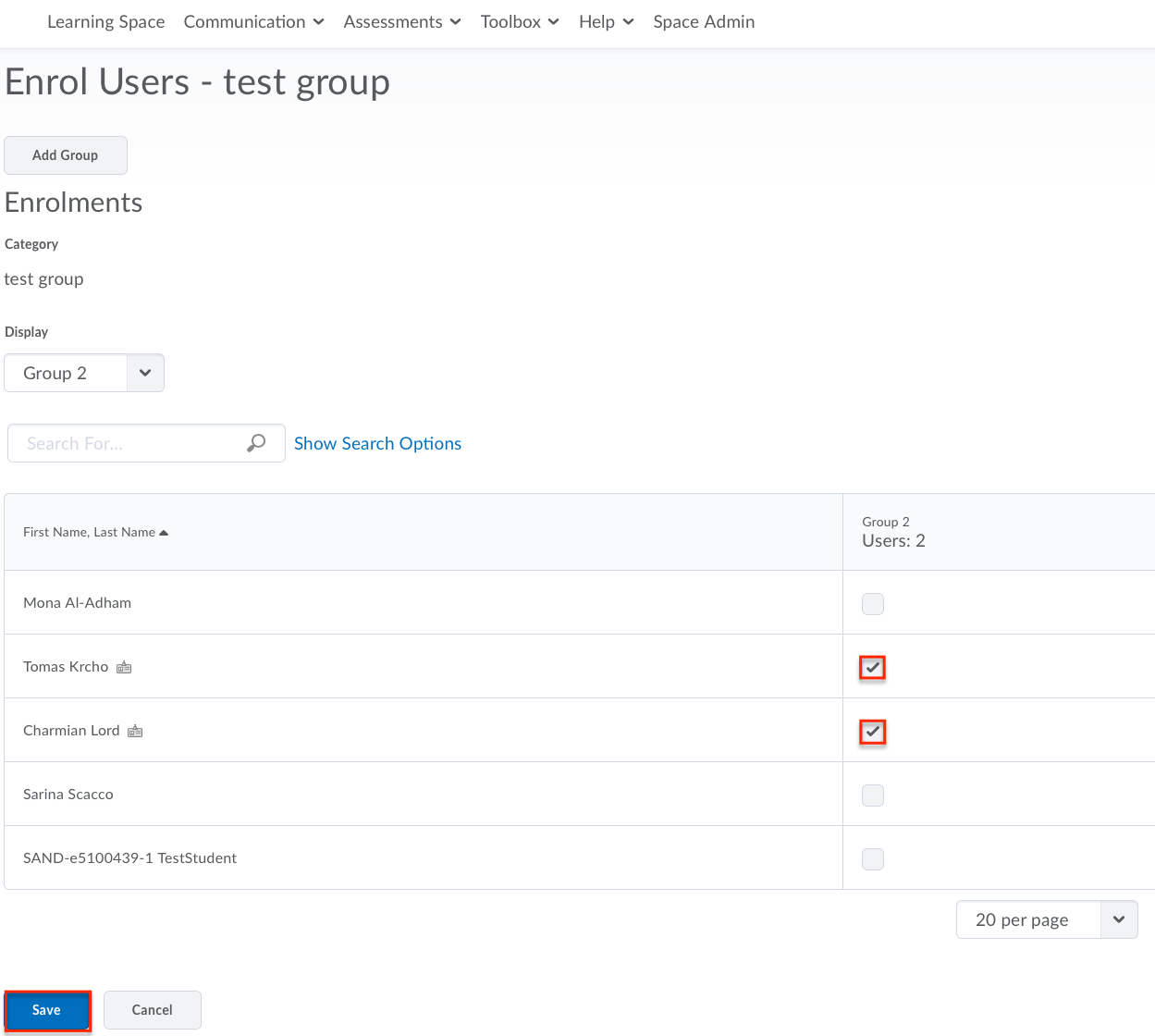 For more information, please visit the guide: Enrolling Users
4. Click on the picture below to see a video showing how to create release conditions for groups.
This video is just a quick demonstration.