How to Install Panopto on Windows
Panopto allows for video creation, screencast video recordings, video streaming, and video content management in VU Collaborate.
This guide will assist in the installation of Panopto for Windows.
To install Panopto on Windows
---
In an instance where the Panopto installation fails to complete, please check if you have turned off the anti-virus software on your computer. Alternatively, you can also follow these steps on anti-virus exclusions as listed in this Panopto Support Article:
---
1. In your VU Collaborate space on the navigation bar, click Video.

2. From the top menu on the right-hand side, click Download Panopto.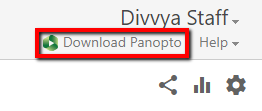 3. Once the popup screen opens, click Download Panopto.

---
4. If you are using Google Chrome as your browser, the download will appear at the bottom of your browser like so. Click on it to open.

5. If you are using a different browser, locate your download panoptorecorder.exe, then click to run the application.
6. If you are installing Panopto onto a work computer, you may be required to enter your login details to verify the installation in Windows User Account Control.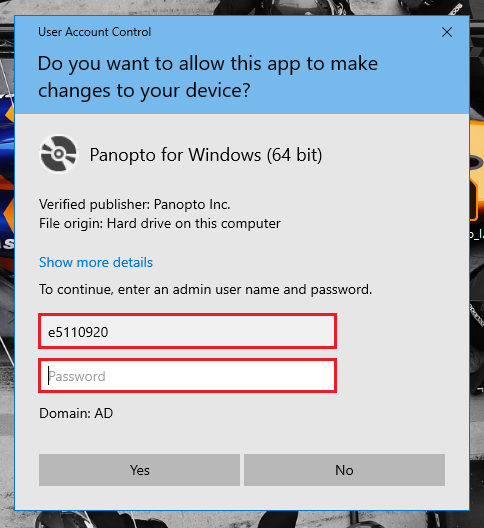 7. By default, Panopto will enter the install location, storage location and web server details. If these fields are blank, enter them as below. Click Next to continue.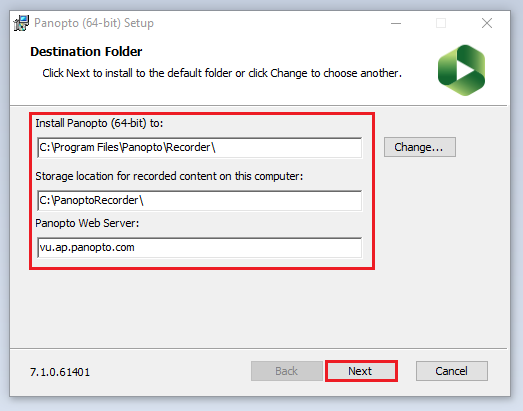 8. Click Install to begin the installation.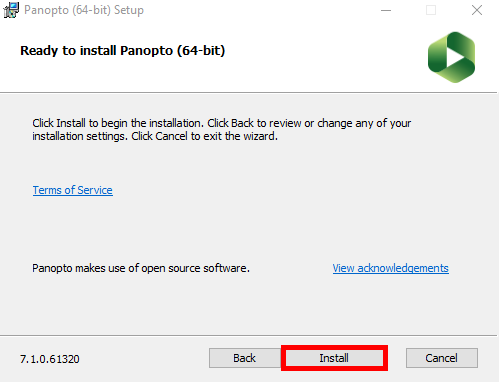 ---
9. Double click on the Panopto shortcut now on the desktop to open the program for the first time.

10. When opening Panopto for the first time, you will be prompted to log in. Ensure vu.ap.panopto.com is selected, tick Remember me and then click Sign in.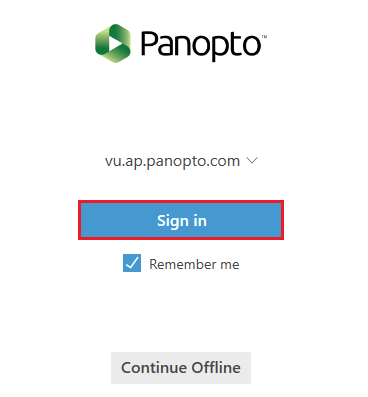 11. After clicking sign in, Panopto will launch a login window in Chrome. Click Open Panopto Recorder. This will launch the program with you logged in. You may need to repeat this step if the login fails due to a timeout.

12. Alternatively, you can pass your credentials via Web Launch by clicking the Create Button and then Record a New Session.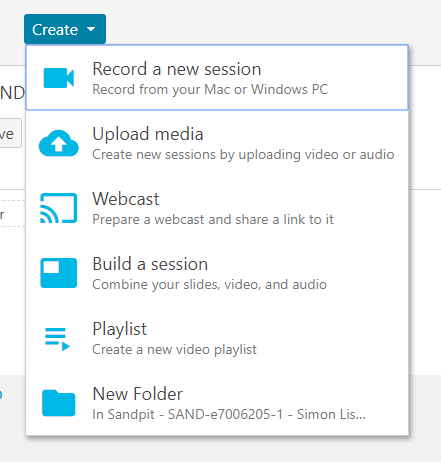 13. Once Panopto is launched, you will then see this window shown below and can proceed with recording a session.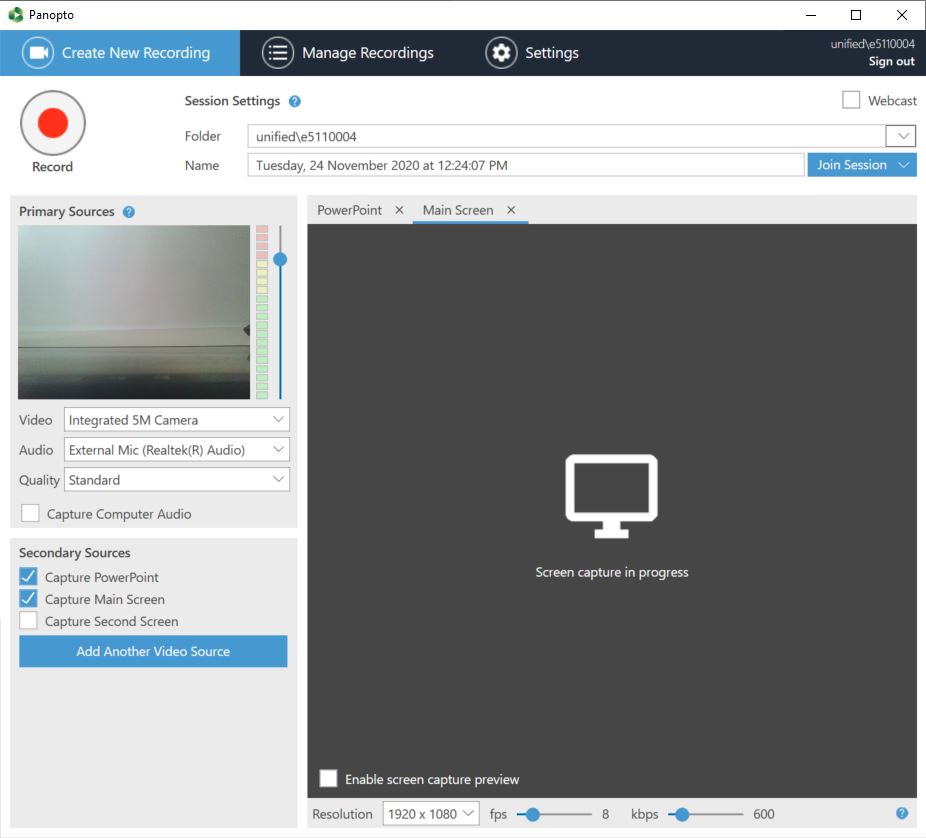 To learn how to record and edit guides, refer to the Panopto guide
---
Further Support
Visit the VU Collaborate Help site at https://vucollaboratehelp.vu.edu.au for up to date information and resources on blended learning or email This email address is being protected from spambots. You need JavaScript enabled to view it..
Contact ITS Service Desk on (03) 9919 2777 or via self-service http://servicedesk.vu.edu.au for further technical support.