Understanding the Classlist
The Classlist allows you to see who is enrolled in a delivery space, check if students are online and send emails or instant messages. This guide lists the various features available within the Classlist.


Step One: Access the Classlist
1. From the Navbar select Space Admin.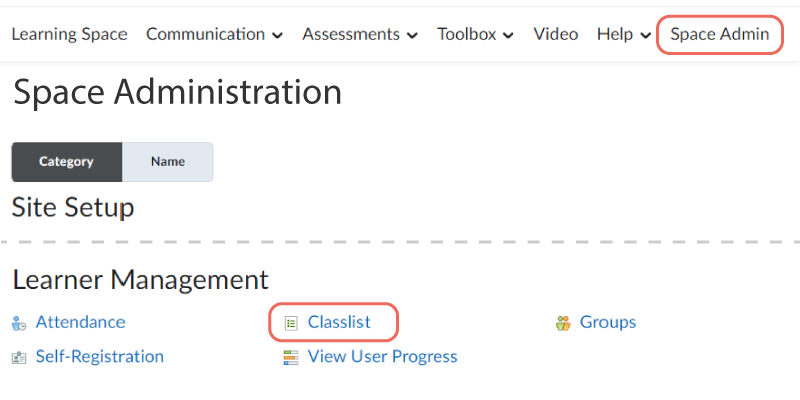 Step Two: Features of the Classlist
In the Classlist you can:
Add Participants to enrol another staff member into the space. View the How-To Guide: Enrolling Users for more information.

You are unable to manually add students to a space. This will occur automatically when VU Connect syncs with VU Collaborate (approximately 4 times per day).

View enrolment statistics which provides detail on enrolments and withdrawals in your space.
Email all students in the space at once.
Switch between the Classlist tab (shows teaching staff and enrolled students) and All tab (in addition shows withdrawn students and non-teaching staff).
Choose to view Classlist information by User or Group.
Use search options – allow you to search for students and staff by name, role, flagged status, online status or dates of access.
When you email students, it is sent to their VU email address by default.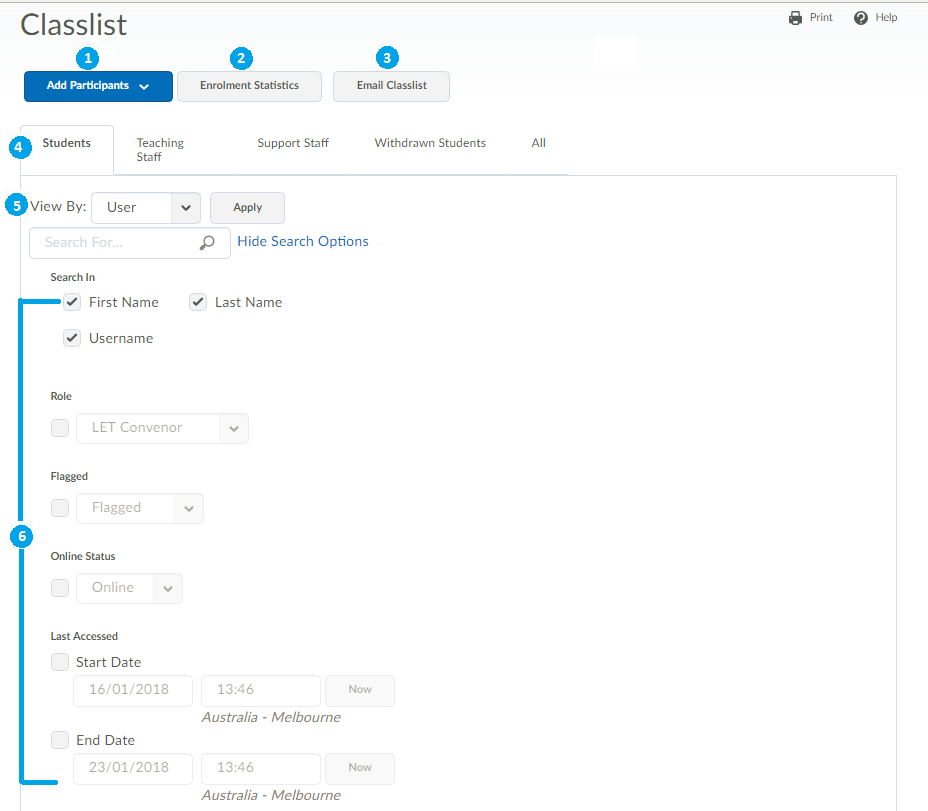 For more specific information about users enrolled in a delivery space, you can:
View a list of all participants enrolled in the space.
Email selected participants.
Instant Message selected participants.
Print the Classlist.
View whether participants are online by seeing the green online indicator.
View the role of each participant and the time and date they last accessed your Space.



---
Further Support
Contact us This email address is being protected from spambots. You need JavaScript enabled to view it., for information and resources on technology-enhanced learning, or visit VUCollaborateHelp.vu.edu.au.
Contact ITS Service Desk on (03) 9919 2777 or via self-service servicedesk.vu.edu.au for technical support.