Anonymous Marking for Assessments
This guide will show how to enable Anonymous Marking for Assessments in VU Collaborate. This is a great way to mitigate the effects of hidden or unconscious bias when grading or providing formative feedback on assignments. Before enabling Anonymous Marking, you will first have to know the steps to create an Assessment Dropbox.
For steps on how to create an Assessment Dropbox, please refer to Creating an Assessment Dropbox.
Step One: Enabling anonymous marking under the properties tab
---
1. When creating the assessment dropbox, check the checkbox next to Hide student names during assessment at the bottom of the screen, under the Properties tab, as shown below.
2. Click Save and Close to finish the dropbox creation process.

3. Once Anonymous Marking is enabled for your dropbox, you will see an anonymous marking icon next to it, as shown below.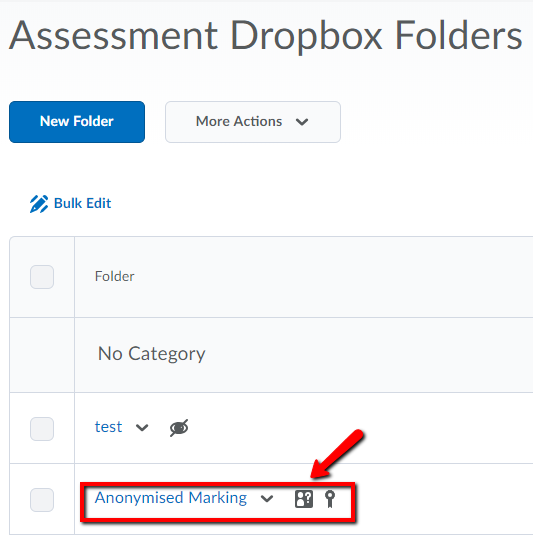 4. Once the submissions come in, they will appear as anonymous submissions, as shown below.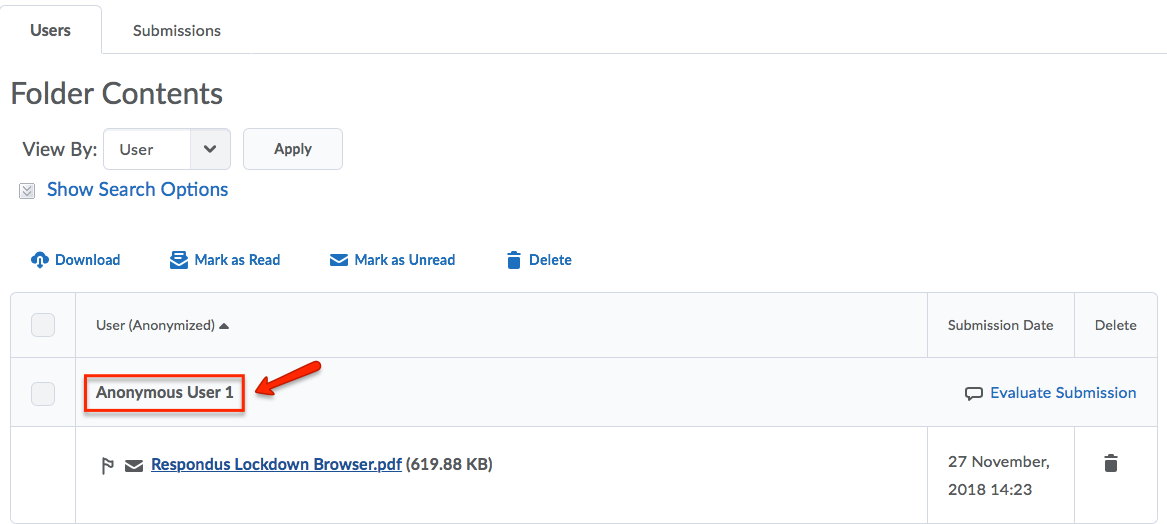 5. It is important to note that once there are submissions in the dropbox, you will not be able to disable the Anonymous Marking feature and the option will appear in grey as shown below.

Step Two: Publishing feedback
---
1. All feedback/grade has to be published at the same time with the Publish All Feedback button.
Note: It is important to notify students not to include their names or student IDs in their submission file names or in the document submitted.
Tip: Given the names are hidden, you can use an Intelligent Agent to determine which student has not made a submission into the Dropbox. For this, please refer to Intelligent Agent - No Submission to Dropbox.
Note: In an event where you do not want the students to receive a notification email, you can simply conduct a practice run for the intelligent agent. This will allow you to identify the users that have not made a submission to the dropbox. The steps are shown in the images below.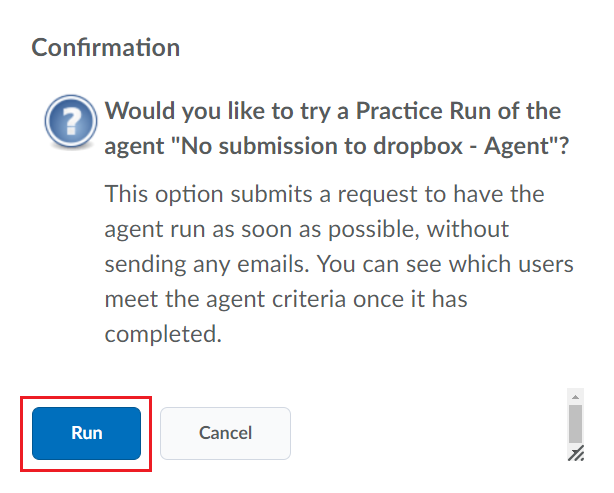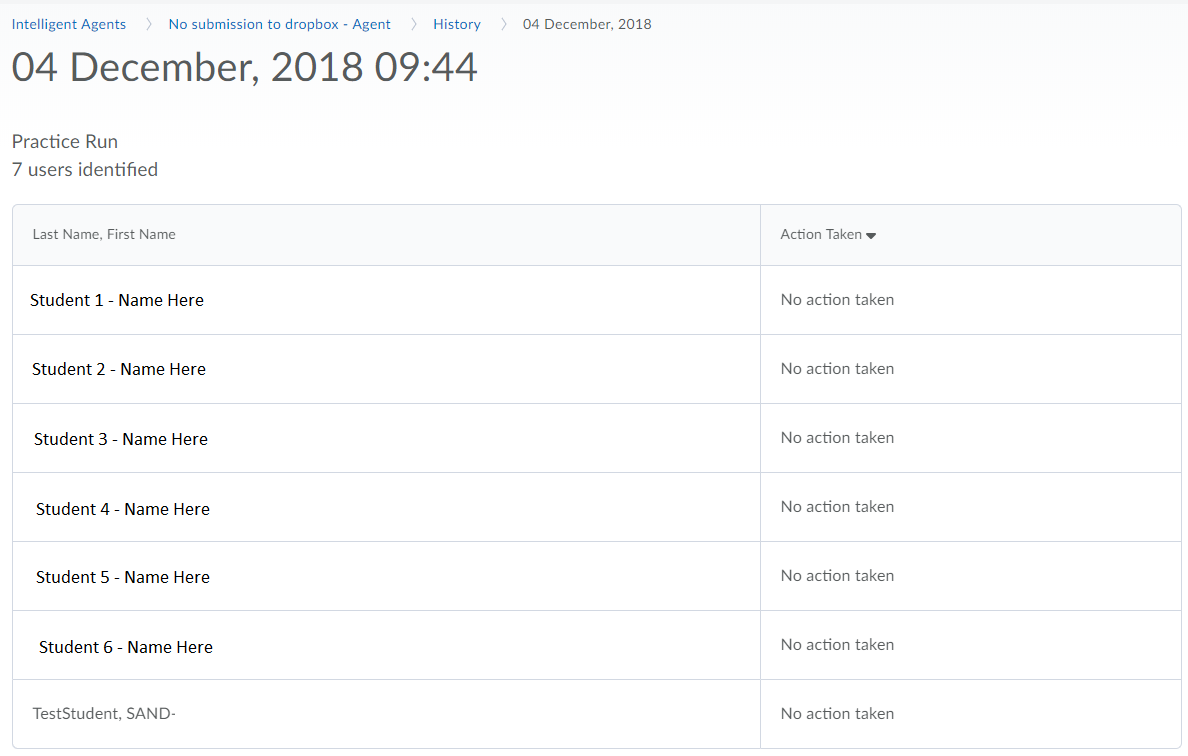 ---
Further Support
Visit the VU Collaborate Help site at https://vucollaboratehelp.vu.edu.au for up to date information and resources on blended learning or email This email address is being protected from spambots. You need JavaScript enabled to view it..
Contact ITS Service Desk on (03) 9919 2777 or via self-service http://servicedesk.vu.edu.au for further technical support.