Using Image Slider H5P
The Image Slider H5P tool will help you create responsive image sliders with a full-screen mode in a user-friendly way. As a teacher, you are now able to design and develop your own activities, and image slider HP5 is the ideal authoring tool for this type of content. Adding interactive components to course materials is an effective way to engage your students in a meaningful interaction. This interaction can help students to engage with the content and create deeper learning outcomes. For instructions on how to find and insert H5P Learning Objects in your space, please see Inserting H5P in VU Collaborate.

In the example given below an Image Slider H5P was created for the purpose of teaching and engaging students on the topic of the 5 key steps to creating an effective SEO strategy.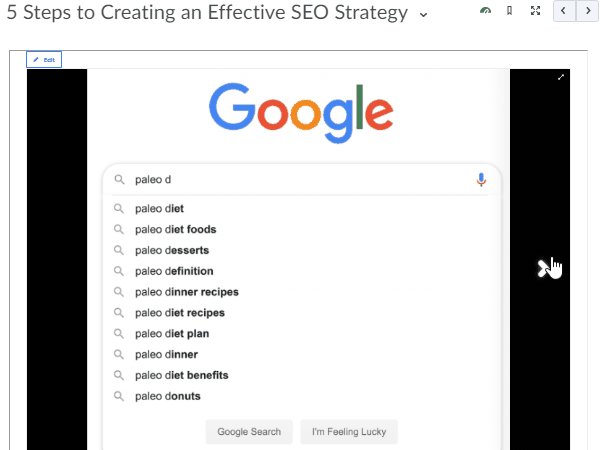 To create the Image Slider H5P, work through the following steps.

1. In the Learning Space choose the module you want the H5P to be in, click on New then New Document.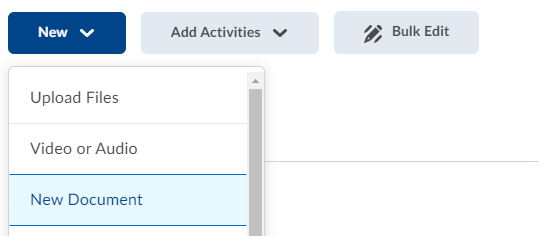 2. Name your new document, then click on the Insert Stuff menu.





3. Select H5P Learning Object.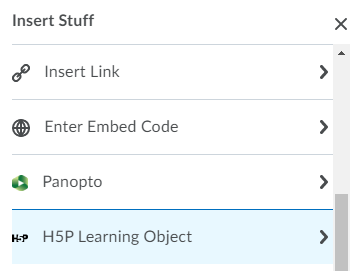 4. Click on Add Content.





5. Search for image slider and select Image Slider by clicking on the title. Clicking on Details will explain a bit about the tool and provide a link to see an example on the H5P website.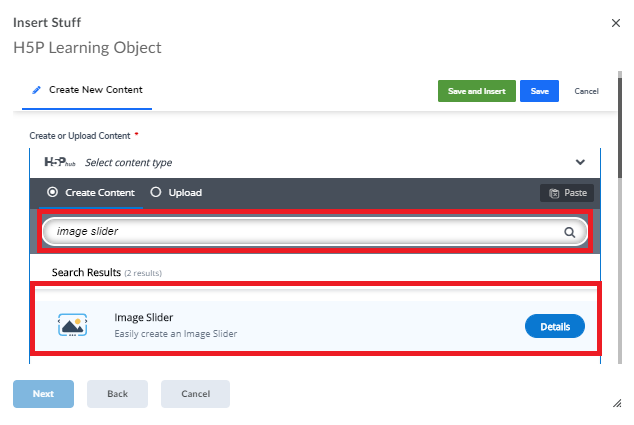 6. Enter the Title of the H5P and the Image Title.




7. Add the Image , Enter an Alternative Text, Label for the image and Hover Text.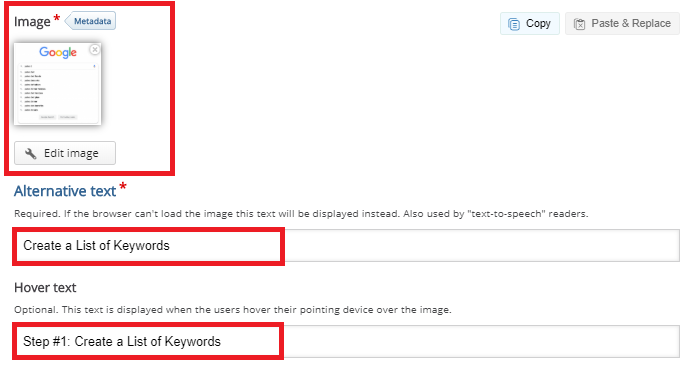 8. Click on Add Items to add additional photos/slides, then repeat the same process.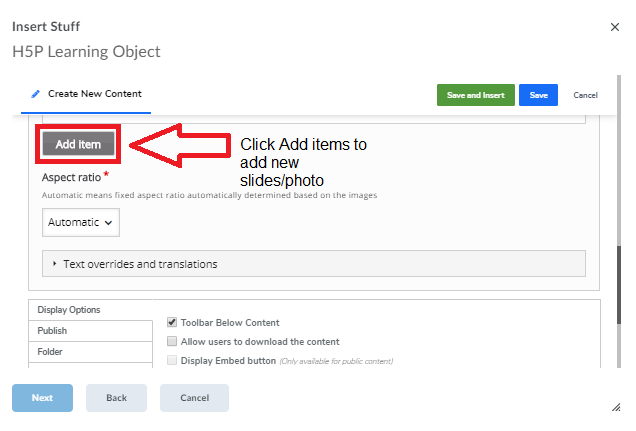 9. Once you have added all the photos you need for your Image Slider H5P click on Save and Insert to save the content within the Learning Space of the VU Collaborate unit.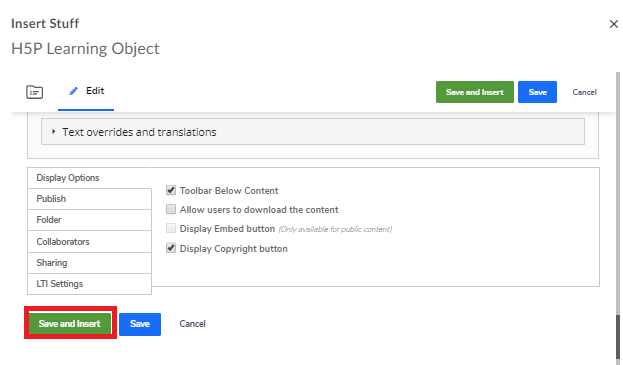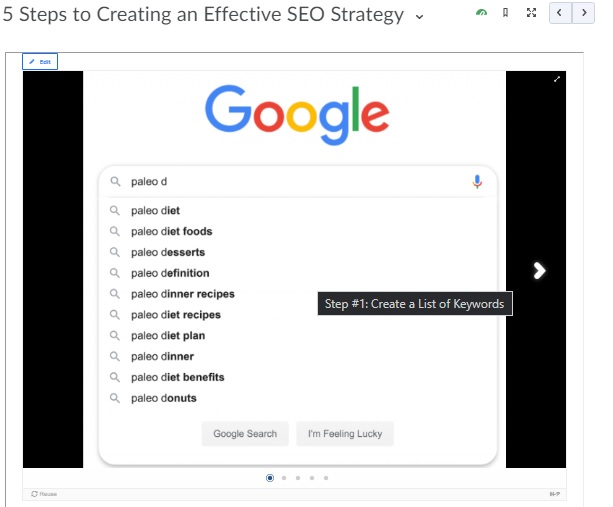 ---
Further Support
Visit the VU Collaborate Help site at https://vucollaboratehelp.vu.edu.au for up to date information and resources on blended learning or email This email address is being protected from spambots. You need JavaScript enabled to view it..
Contact ITS Service Desk on (03) 9919 2777 or via self-service http://servicedesk.vu.edu.au for further technical support.